Book a Training Rooms
For multiple days or rooms, please contact one of our
representatives at (888) 848-6960
TRAINING ROOMS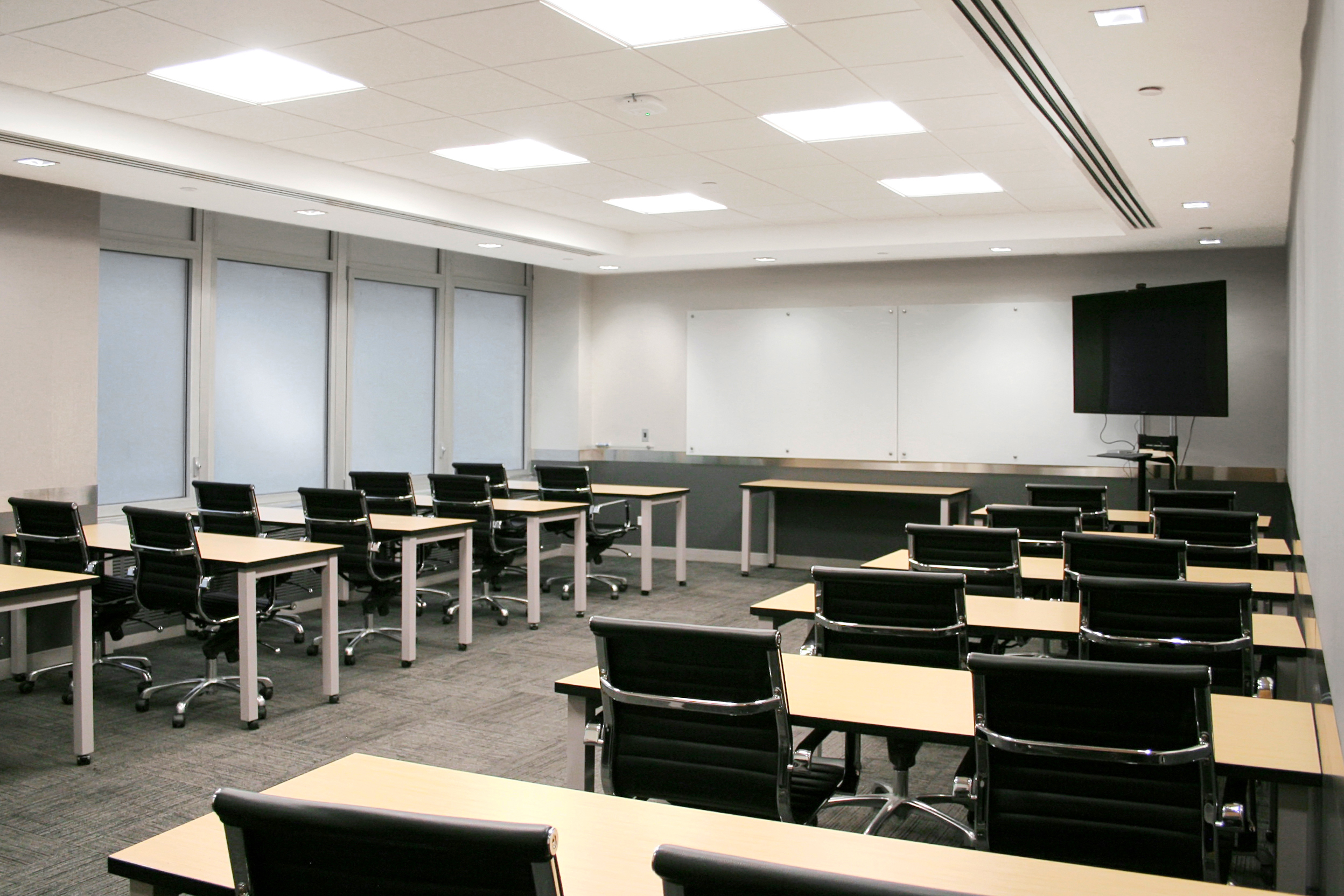 Training Room – 8A
1180 Avenue of Americas
30 Person Conference Room
(Classroom or Boardroom Style)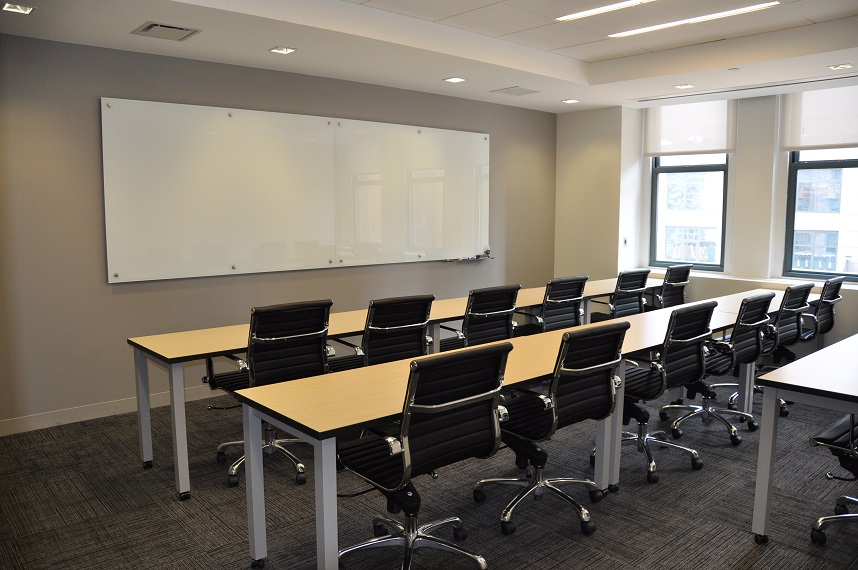 Training Room – 20A
2 Park Avenue
16 Person Training Room
(Classroom Style)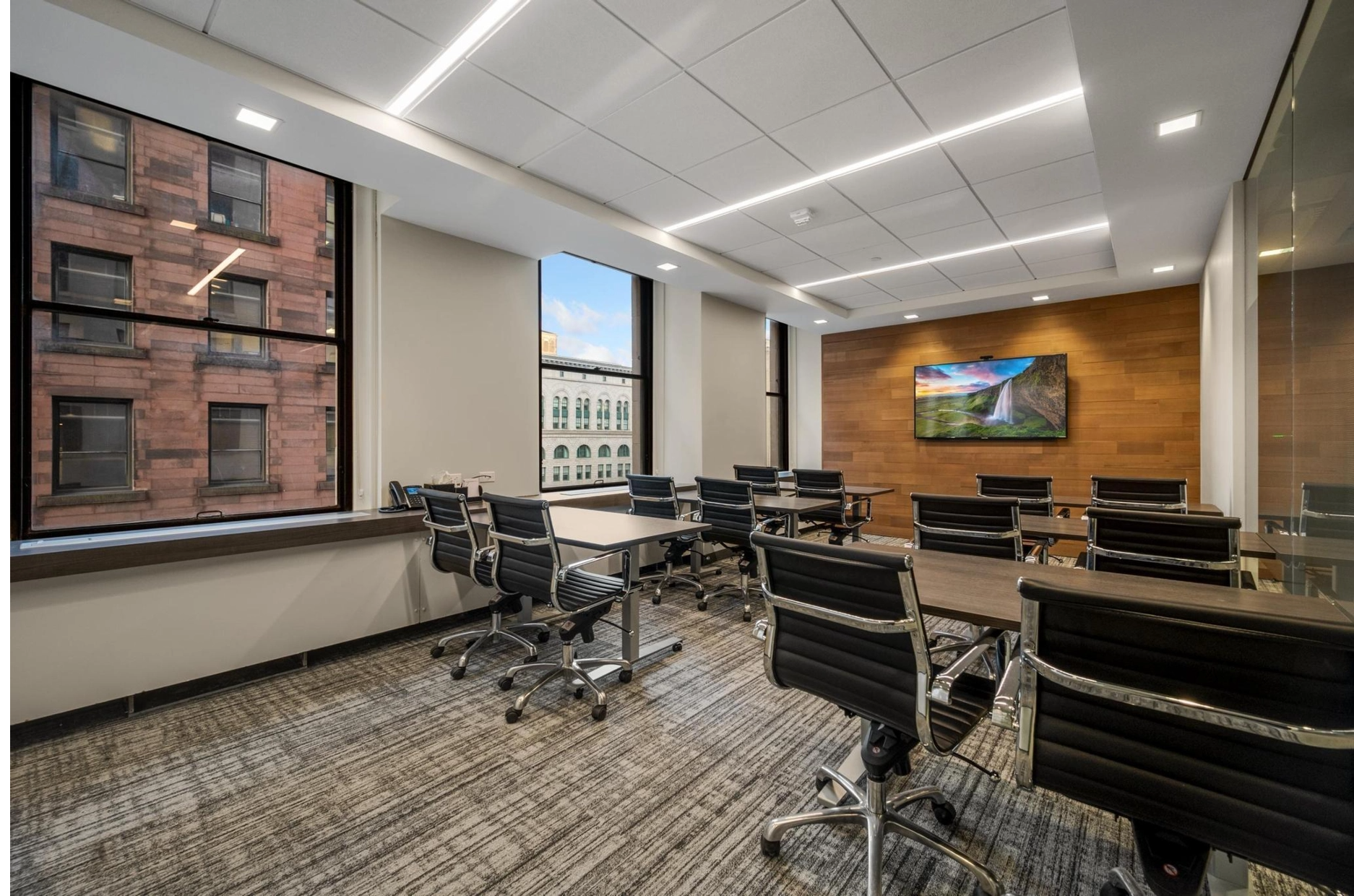 Flexible New York City Training Rooms Plans
You know that pulling off a great training session is all about keeping the team engaged. However, an uncomfortable, cramped, and out of date meeting room can instantly have your employees anxious to get out of there. Corporate Suites is proud to offer state of the art office space solutions to teams of all sizes and across industries. Our offerings include NYC training rooms, located in convenient spots around the city. What we offer in amenities we match with convenience and flexibility. Corporate Suites is committed to creating flexible plans and contracts to fit all schedules.
Easily reserve one of our NYC training rooms online in just a few clicks. Simply select the date(s) you'll need the room for your training, choose which size room you need, and you're ready to go. We are happy to accommodate last-minute requests, and will always offer a fair and affordable price whether you're with us for a day, week, or longer.
Training Room plans available from $100 per hour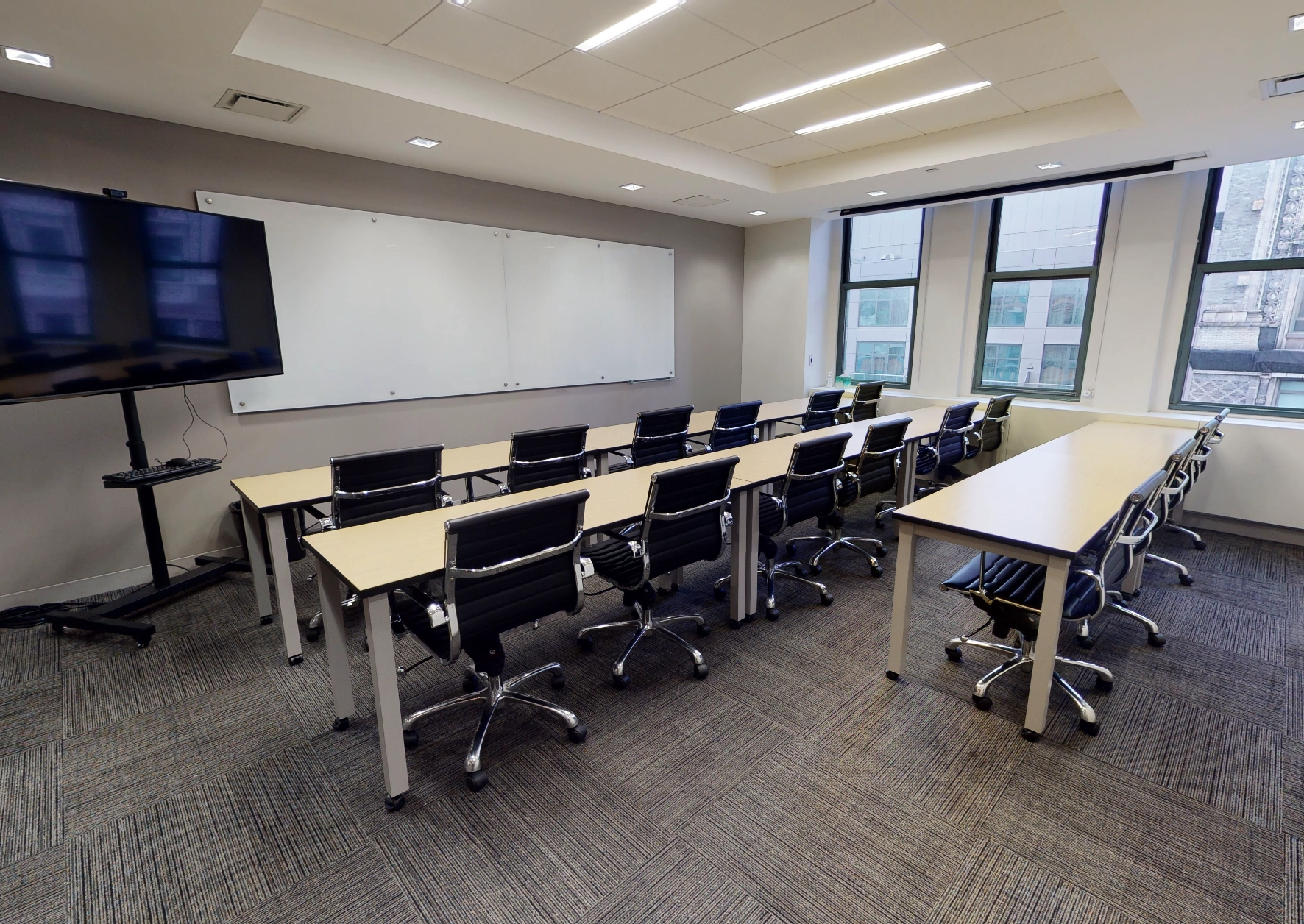 Training Rooms NYC Amenities
We are proud to provide the best office space solutions in New York City, and what sets us apart are our amenities. Your training will go off without a hitch in one of our training rooms that are cleaned and serviced daily, has printing services on hand, provides in-house IT support to troubleshoot any issues, plus 24/7 access to fit with your schedule. In addition to the amenities in our training rooms, each office space solution we offer is located in a prime spot in the city. From Midtown East to Park Avenue South to Rockefeller Center, and more, you and your team will have access to a well-appointed, impeccably-maintained training room that is convenient and easily accessible.
Professional Formal Entry Lounge with Staff to Greet your Guests
Technology including Flat Screens with Apple TV & Projector Screens with LCD Projector
Modern & Inspiring Furnished Conference Rooms
High Speed Wi-Fi & Advanced Telecom
Dry Erase Board & Easel with Notepad
Customized Catering Options
Call us today to find out more about our NYC Meeting Space and Conference Rooms or Book Online Today!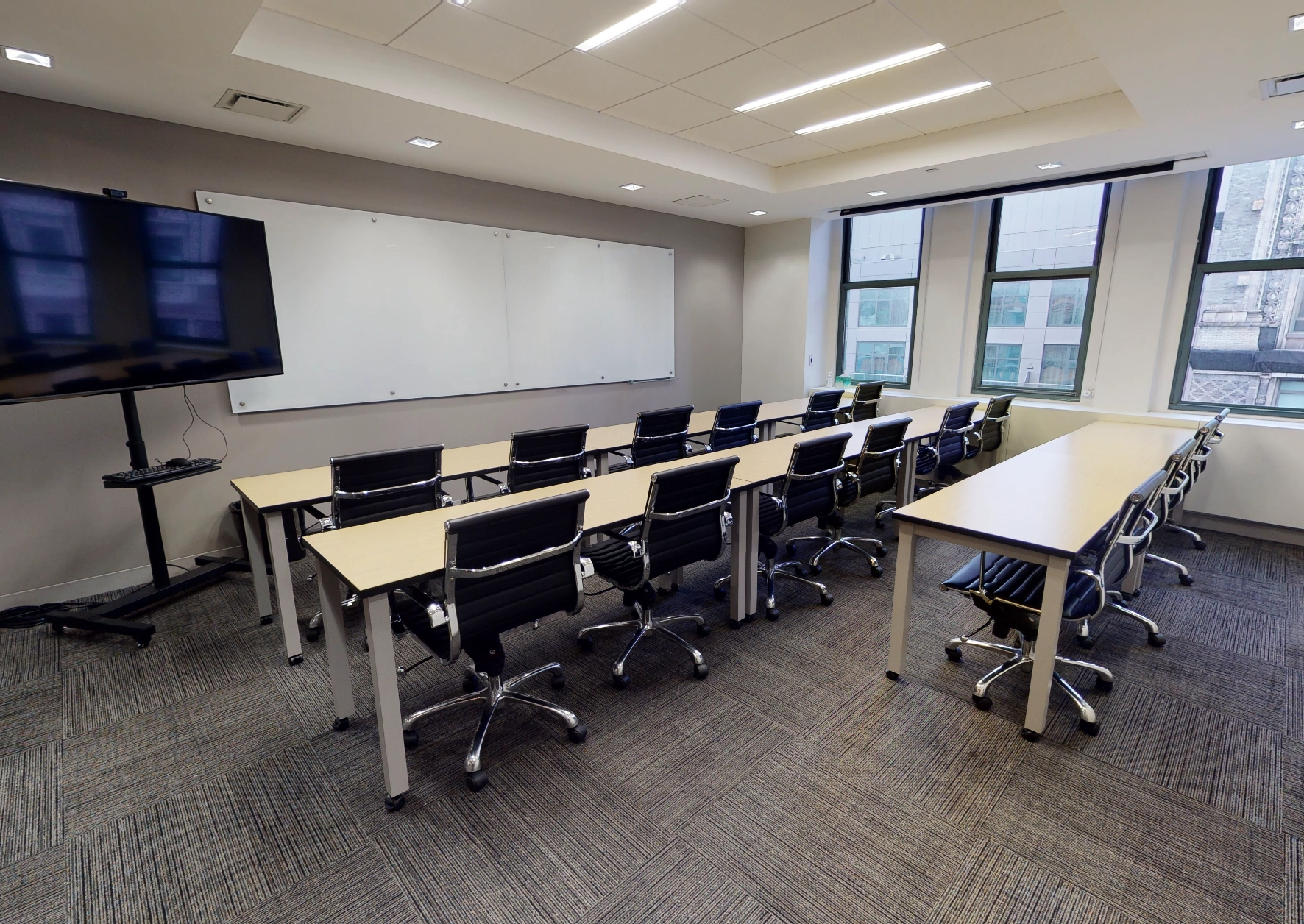 Corporate Suites NYC Training Rooms
Planning your next training session is now easier than ever. Browse and book our New York City training rooms online, or give us a call to discuss the option that is right for you. Our team is standing by to help you find the solution to take your business to the next level.
Our team is standing by, book your training room rental from Corporate Suites today.
Need a long-term solution?
Corporate Suites has a wide selection of flexible, long-term office solutions for you to choose from. Private offices, team spaces, small office suites, coworking spaces, and even managed spaces—Corporate Suites can help you find the perfect solution for your team. When a temporary meeting space just isn't enough anymore, we can help.