Every remote worker or freelancer has probably at one point or another used Starbucks as an office space, paying dearly for it by having to buy over-priced coffee drinks. One either sits there sipping one worn out cup of coffee all day or get amped out of their minds by buying too many cups, and end up spending enough for a real office space rental. Sooner or later when working out of a coffee shop, people will be faced with having to use the bathroom. When this happens, deciding what they will do with their laptop and all of their stuff, in order to use the bathroom, is the worst part of it. Ask a stranger to watch the stuff for them for a minute? – Dubious. Pack all of their stuff into the bathroom, and then set it all back up again afterward? – Tedious. There is no good answer. This is one of the many reasons why working out of a coffee shop can literally be a pain in the butt, especially when working from the ones with uncomfortable, hard, chairs.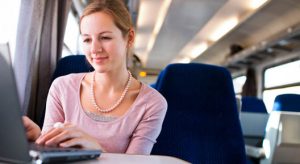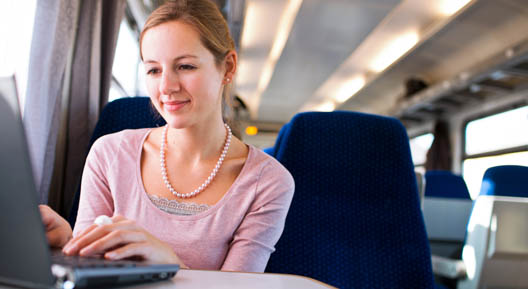 3 alternatives to working out of a coffee shop:
1. Public Libraries
Public libraries do not sound very glamorous, but they have two very important advantages over working out of coffee shops. Number One is the lack of constant clatter associated with packed coffee shops during their many daily rushes; the library is inherently a quiet zone. Number Two, the public library is free, and nobody bats-an-eye if you're there for hours intensely working on something on your laptop, neither does anyone make you buy anything to stay there. As long as you do not eat or drink, nor God-forbid, spill something, you are mostly left alone to do your work in the Public library.
The price of admission to most public libraries is a valid ID and a current piece of mail proving residency in their allotted area. Then the free WI-FI that most libraries offer is up for grabs along with a quiet, secluded, table among the many books. The library is not suited for the type of freelancer or remote worker that needs a constant bustle of talk and activity around them in order to do their work. But it is an ideal spot for the worker who prefers a quiet but somewhat active environment in which to be able to concentrate in, with a minimal amount of interruptions and distractions that usually occur in popular public environments. As both with coffee shops and co-sharing offices, it is still a dilemma as to what to do with your laptop and things if you have to use the bathroom, especially when you're in a room full of strangers from all walks of life, good and bad – So just make sure that you are easily secured and mobile, with all the assorted things you need to work with on a daily basis safely in tow.
2. Major Grocery Stores
Some great underutilized free Wi-Fi spots are major grocery stores. Today's modern trend in grocery store perks provides a surprising number of plush customer lounges that are being offered in most stores. They often are shared by delis or coffee stands, but they do not usually require a purchase from them in order to use the grocery stores courtesy waiting area. These free internet hotspots with plenty of open tables, usually simply require a complimentary sign up with a store VIP discount card program, which provides the access code to the internet in the form of the account number on the savings card issued. Grocery store courtesy lounges tend to be much quieter than busy coffee shops. If one feels self-conscious about using the lounge area without buying something, the entire grocery store is at one's disposal. Food is available at drastically discounted prices compared to a coffee shops limited and expensive food and beverage options. Choosing the local grocery store over the coffee shop is an effective way to cut the little required purchase expenses that come along with being a digital nomad who travels from free-spot to free-spot.
3. Co-sharing Business Centers
Co-sharing providers, or co-working workplaces, rent out shared workspaces with no long- term commitment. They provide the space, internet, telephones, some standard office equipment such as computers and printers, lockers, and even "co-shared" front receptionists, who answer the phone and greet visitors for an added fee. Conference rooms can also be temporarily rented as extra options, along with private temporary office space as well. They also normally offer some sort of "Virtual Office" options where the member has their business mail addressed to, and collected at the office building, and the establishment also answers the member's business calls with an optional message taking service.
Co-working rental prices vary upon location and office package options. A space with basic office amenities can be rented very economically for as low as $145.00 a month in a town such as Santa Cruz, for up to $300 per month in high rent cities such as San Francisco and Los Angeles. Daily passes are available for an affordable $15, $20 or $30 dollars. Co-sharing is popular with fledgling entrepreneurship that are not large enough yet to warrant a standard fixed office. Tech companies also tend to favor renting shared office space for their projects, along with small business startups.
Do you have to put on headphones and turn up the music to drown out the gossip at the next table when working out of a coffee shop? There are so many distractions around a coffee shop and so many reservations about the safety of your laptop if you are distracted in any way from your table for even a minute. Ambient noise can be a good thing, a mentally stimulating thing, but when it is sustained to the high levels of clatter as a busy coffee shop, then the overwhelming amount of distractions becomes too poor of an environment to be able to promote any worthwhile production in. Especially while trying not to spill your coffee on your laptop on a small, cramped table, which is surrounded by a line of busy nine-to-fivers. These are just some of the reasons why it's easy to become tired of working out of coffee shops.
CoWork. Collaborate. Create.
The opportunities are endless! Book a tour today to see if CoWorking is the right choice for you.