Coworking spaces are quickly expanding around the world with an estimated 18,700 spaces, according to Statista. That number is estimated to increase to approximately 41,975 by the year 2024.
The "new normal" in the business world is to work from a remote location. This trend will continue to grow as more people are creating online businesses and choosing remote jobs. The change has created a strong coworking industry that has disrupted the way people use and rent office space. Coworking spaces also referred to as flexible workspaces, will continue to rise across the globe creating a demand for operators that provide solutions for businesses, remote employees, entrepreneurs, and freelancers.
How Many Coworking Spaces are There in the World?
Despite travel bans that resulted from the pandemic, the coworking industry has remained afloat. Although there was a slowdown in growth, the industry is now gaining momentum as travel has opened once again. According to Statista, there are approximately 18,700 coworking spaces around the globe. That number is projected to increase to about 41,975 by the end of 2024. That is a compound annual growth of approximately 21.3%.
The greatest reason for the growth in the coworking industry is corporations implementing new hybrid work models to attract and retain employees. There is also a big shift from people looking for jobs to starting online businesses independently.
Number of Coworking Spaces in North America
A report by Zippia details coworking statistics around the world. They estimate the United States to have approximately 3,762 coworking spaces for 18.30% of the world's share. Canada is estimated to have 617, taking 3.00% of the world's share. That's a total of approximately 4,379 for North America, which calculates to about 21.30% of the world's share.
Number of Coworking Spaces in South America
South America has become a popular coworking destination. In attractive cities like Buenos Aires, Bogota, and Rio de Janeiro, coworking spaces are on the rise. It is estimated that South America has approximately 27 coworking spaces that are expanding at a rate of more than 4.5% by 2025 (Mordor Intelligence 2022).
Number of Coworking Spaces in Europe
Global coworking statistics calculate Europe to have approximately 6,850 coworking spaces with about 148 estimated coworking operators. The annual estimated growth of coworking spaces in Europe is at a rate of 4.7%.
Most of the coworking market in Europe is classified by the type of users from freelancers, to startup teams, and small to large companies.
Number of Coworking Spaces in the Middle East
It is difficult to estimate how many coworking spaces there are in the Middle East, but in UAE, there are approximately 176 spaces. In Saudi Arabia, the coworking market was reported to have reached $44 billion in value in 2021. There are about 3.4 coworking spaces per 1 million workers in Saudi Arabia compared to 32 in the United States.
Number of Coworking Spaces in Africa
Africa is experiencing a huge surge in coworking spaces with more than 250, 80% of which rose within the last three years. According to statistics by Coworking Africa, this growth was largely due to millennials in Africa representing 70% of the population.
Number of Coworking Spaces in Asia
Reports by Statista mention the Asia-Pacific region as being a global leader in coworking spaces. The region accounts for more than 1/3 of all global coworking spaces with Hong Kong taking the number one spot in the leading Asian cities, followed by Shanghai and Tokyo. It is estimated that Asia has more than 11,000 coworking spaces with an astonishing growth rate of 35.7% per year.
Number of Coworking Spaces in Australia
In 2022, Australia is reported to have over 350 coworking spaces with Sydney as the leading city followed by Melbourne, Perth, and Adelaide. The compound annual growth rate (CAGR) is estimated at 8% with Sydney driving Australia's increase in coworking spaces.
Coworking Statistics
Various organizations measure coworking statistics around the globe. The trend is being measured in detail to help the industry understand how to better serve growing demand.
Growth of Coworking Spaces
GlobeNewswire, one of the leaders in worldwide market research reports on the growth of the coworking spaces market. In the 2021-2025 forecast and analysis, it is estimated that the coworking spaces market will grow by $13.35 billion at a rate of 11% per year.
The industry is experiencing rapid growth largely due to the development of startups all over the world, mainly in developing countries. In addition, the support of government programs and beneficial policies are also driving this growth. More small-scale businesses are being created more easily and creating demand for coworking spaces.
Trends in Coworking Spaces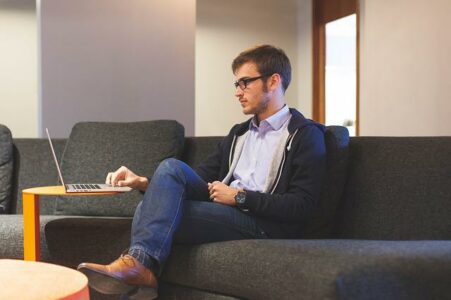 As travel bans are lifted and the economy expands, experts predict various trends in the coworking spaces industry. These are the major 2022 trends in the coworking spaces market:
Focus on a Strong Sense of Community and Well-Being:

With the many options available for coworking spaces, people are choosing to work in a place that offers a set of amenities that enhance their lifestyle within a strong community. Coworking spaces are developing unique personalities and are investing more in community building.





Members can enjoy an environment with like-minded individuals, make friendships, network, create partnerships, and participate in collaborations. With a strong community, members have a sense of loyalty to a particular coworking space. They are also able to benefit from educational and well-being events that enhance their experience.

Technological Advances and Automation:

As technology advances, more coworking spaces are transforming into smart dynamic buildings that enhance the member experience and increase the productivity of management systems. Coworking operators are installing new wireless technology, cutting-edge software, and the latest management systems to provide an elevated experience.





New technology is allowing coworking space members to enjoy high-tech gadgets, synchronized calendars, and interactive dashboards that are all controlled with a single unified interface. Both members and operating managers can improve and simplify their processes for a more enjoyable coworking experience.





By implementing the right automation tools, coworking operators can scale their businesses more easily while keeping membership costs accessible. The coworking space can be well managed and operated from remote locations without needing to hire too many people to run the facilities. This benefits members as they can purchase memberships to state-of-the-art coworking spaces without paying outrageous prices.

The Rise of Coworking Landlords:

Since traditional office space can be offered at a low rent, landlords are turning their office spaces into coworking spaces. This trend poses increased competition to many coworking space operators who will need to differentiate themselves to gain and maintain their market share.





As landlords enter the coworking industry in large numbers, property owners are finding new opportunities in the market without partnering with coworking spaces operators. Members will likely choose a coworking space that provides an enhanced overall experience. The competition will thrive with unique branding strategies that capture the sense of community that modern coworking members seek.

Corporate Coworking:

Since the pandemic, more organizations are embracing the remote work style. Corporations are beginning to see significant savings, more opportunities to hire talent from overseas, a higher sense of employee satisfaction, and increased productivity. The coworking spaces market will see a high increase in corporations joining coworking spaces in 2022.





Coworking operators are capturing this opportunity by offering corporations offers such as long and short-term leases, customized workspaces, flexible offices that can grow with the company, privately serviced offices, and flexible spaces that use a hybrid workforce.

The Revolution of Specialization:

To gain a significant amount of the market share, coworking spaces strive to be different. More operators are choosing to specialize in a particular niche, industry, or group of entrepreneurs. A coworking space that provides a field-centric experience allows members to engage with others of similar interests and occupations. They are more easily able to collaborate, increase productivity, create revolutionized solutions, and share ideas.





Some examples of specialized coworking spaces include offices for parents, hackerspaces, rural coworking, female-only offices, coworking kitchens, and industry-specific entrepreneurs to name a few.

The Launch of Diversity and Innovation:

Coworking members want to be part of a place they call home. Operators are realizing that to stay competitive, they need to cater to members in a holistic approach. This comprehensive new strategy is driving innovation and experimentation with new offerings, space designs, and services. Their goal is to increase value to members while standing out from other coworking spaces.





Members are now choosing coworking spaces that provide comprehensive offerings that cater to their entire lifestyle. In 2022, we are seeing diverse types of coworking models that feature co-living spaces as well as amenities that help members cope with the intensity of their work. Luxuries such as catering, exercise rooms, privacy pods, and rooms for video conferencing are becoming part of the new scene.

Smartphones and the Mobile-First Mindset:

With the millennial generation leading the way in coworking spaces, smartphones are being utilized for mobile commerce. Phone apps are being increasingly used to perform daily transactions such as making payments, purchasing supplies, and even ordering food.





Mobile commerce continues to conquer the world. A lot of coworking space members belong to the generation that doesn't remember life without smartphones. We got used to ordering food, purchasing clothes, making payments, and conducting countless activities using simple apps on our phones. Operators are installing app-controlled features so that members can easily enter buildings, book meeting rooms, pay dues, sign up for events, and communicate with peers from their handheld devices.
Future of Coworking Spaces
The future of coworking spaces is bright and limitless. As remote work styles remain strong, coworking spaces operators will continue to innovate as the demand for new amenities changes. It is very possible to start seeing large corporations take over the industry creating a whole new set of parameters. Virtual offices will be on the rise as some people might prefer to be physically isolated from a crowd.
Global access passes will also be seen more in the future as coworking spaces across the globe unify to provide members access to various locations. In addition, hybrid coworking models are also expected to be seen as workers want to combine access to virtual offices with physical locations.
What are the World's Largest Coworking Companies?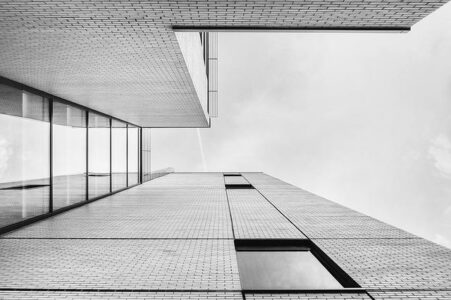 Coworking chains are becoming the leaders in the industry because of the many benefits they provide to their members. Besides having multiple locations in major cities around the world, they also provide flexible membership options that allow members to access various locations under one membership. This means that people will be able to enjoy the consistency of one coworking operator wherever they find themselves.
Whether at home or while traveling, members will be able to expect the same environment and amenities anywhere they are. It is a great benefit for digital nomads, those who like to work while on vacation, or business people who require frequent travel. Let's review important details about the world's largest coworking companies.
Impact Hub
With more than 100 locations in more than 60 countries, Impact Hub's global network focuses on creating strong communities for entrepreneurs. The company is considered to be one of the most influential accelerators for progressive change. Impact Hub brings together more than 16,000 members worldwide who are passionate about entrepreneurial lifestyles that center on global development goals for sustainability.
Company CEO
John-Paul Parmigiani is Impact Hub's CEO and co-founder. He considers himself a passionate changemaker who wanted to create a space where entrepreneurs could collaborate while scaling sustainability solutions. Based in the New York Metropolitan area, John-Paul is not only dedicated to Impact Hub's mission, but also the broader social enterprise and nonprofit community.
Company Size
The number of employees in March 2022 was reported to be 227.
Company Revenue
The estimated company revenue is $231 million as of 2022.
Future Outlook
More than a coworking space, Impact Hub is a social movement. The company wants to change the landscape for entrepreneurs worldwide. It is a passionate organization that believes change requires collective action. In the future, they are expected to innovate the coworking industry with tailored support programs and powerful partnerships.
WeWork

WeWork's purpose is to make a positive global impact through special programs and partnerships that focus on health, opportunities, and learning. Their efforts to provide support to local communities and create coworking spaces for underserved populations make them a key player for uprising professionals. They support inclusion and diversity and encourage professional growth across all levels.
Company CEO
As WeWork's CEO, Sandeep Mathrani also took on the role of chairman in 2022. He helped take the company public, which helped the organization skyrocket as an industry leader. Sandeep implemented various tough measures to decrease WeWork's costs and right-size the company.
Company Size
WeWork was reported to have approximately 6,000 employees in 2021.
Company Revenue
The total generated revenue by WeWork in 2020 was $3.2 billion.
Future Outlook
With approximately 590,000 members in 2021, WeWork is now planning to expand into real estate. The company is set to engage in promising real estate deals that provide long-term office leases and sublease the spaces to turn a profit on short-term contracts. As the company reinvents itself, it is implementing a different financial model that includes partnerships with major banks.
In Latin America, WeWork negotiated a deal with SoftBank in 2021 in an effort to expand its global reach. It is estimated that WeWork will have major growth in Latin America, especially in Brazil and Mexico. The near future of WeWork will be expansion with a focus on dynamic and efficient operations across the globe.
Spaces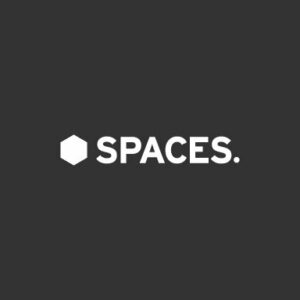 Spaces was founded in 2006 with a focus on enhancing the design of office environments. It has provided and developed innovative designs for meeting rooms, event spaces, and offices for organizations of various sizes. With over 437 locations around the world, Spaces offers creative working hubs with a leading-edge focus on the entrepreneurial population.
Spaces makes a unique effort in building a strong community of international professionals that require mobile workspaces. The company keeps its members engaged by providing access to networking events, industry speakers, and educational resources.
Company CEO
As the CEO and founder of Spaces, Shiraz Akmal has innovated the coworking spaces industry by combining immersive physical attractions that utilize VR (virtual reality) technology. He founded Spaces out of DreamLab as he led product and business development projects for DreamWorks Animation's virtual reality content. His focus with Spaces is to provide an environment where great thinkers, innovators, and game-changers can thrive. As the CEO, he promotes a company culture that fosters a free-spirited vibe that enhances creativity.
Company Size
In 2022, the company has a total of 22 employees across all of its locations.
Company Revenue
In 2021, Spaces generated a revenue of $21.83 million.
Future Outlook
Spaces is predicted to continue its growth worldwide providing technologically advanced coworking offices mostly for digital nomads, entrepreneurs, and other digital professionals. The company is focused on continuing to innovate unique coworking environments in secure facilities that are accessible 24/7. They are enhancing the amenities in their Business Club, which is open during regular business hours and provides members with a variety of services.
Spaces is looking to take an individualized approach by creating customized packages for each member. Its future plans include designing better private spaces where members can be assigned dedicated desks, cupboards, and lockers. Their goal is to innovate their offerings to provide members a place where they not only work but also devote themselves to their personal needs to have a better work/life balance.
Techspace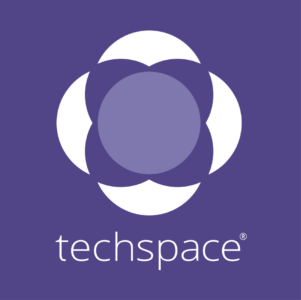 Techspace is based in Europe and is considered to be pioneering for technology communities. Since 2012, they have been a key player in Europe's technology ecosystem by providing dynamic workspaces to entrepreneurs, freelancers, and businesses. With over 3,500 members across six locations, Techspace focuses on providing a community where tech professionals can grow.
The company is centered on growing the number of forward-thinking teams which is currently over 75 in Europe alone. Professionals are able to easily create partnerships and collaborations to enhance their businesses. The company prides itself in providing top-of-the-line IT infrastructure and networking. Their approach is to provide the best support for creative tech professionals that are transforming the world we live in.
Company CEO
In 2020, Jonathan Bevan was appointed Techspace's CEO after serving as the CEO of Ministry of Sound where he created brand diversification with the implementation of a shared workspace concept based on the creative sector. Jonathan knows the importance of meeting the demands of the tech sector with innovative workspaces that are dynamic and stay on the leading edge of the latest technology.
Company Size
Techspace has approximately 62 employees across its European locations.
Company Revenue
In 2021, the company generated a revenue of $14.46 million.
Future Outlook
The future of Techspace will continue its focus on its members, which have become their identity as an organization. With 90% of its members at Series A funding, with a combined raised capital of over $6 billion, Techspace is the leader in the European coworking tech community. Its dynamic approach to coworking spaces for tech professionals is driving its quick expansion throughout Europe.
As the go-to coworking operator for technology pioneers, Techspace will continue to build teams and a strong network that reaches leading tech hubs around the world. One of their values is to engage in constant improvements. In the future, they will continue their strong ambition for innovation beyond the major European tech hubs in Berlin and London. Their shareholders are providing the support Techspace needs to rapidly scale their business across Europe and perhaps the rest of the world.
District CoWork
Headquartered in New York City in the heart of Manhattan, District CoWork offers modern and chic upscale coworking spaces that include private offices and dedicated desks for a variety of teams and professionals across various industries. To enhance the experience of their members, they host launch parties, demo nights, and meetups.
District CoWork acts as a lessor in the real estate industry, which puts them at an advantage over other coworking spaces that lease properties. Some of the amenities offered to their members include community kitchens, cafeterias, printing facilities, and lockers. Through their organized events, they are able to provide a hub for continued learning and networking.
The company also offers marketing, sales, public relations, M&A advisory, legal, accounting, and human resources services through partnerships with independent third-party providers. It is a coworking space for companies, freelancers, and entrepreneurs who desire long and short-term memberships.
Company CEO
District CoWork's CEO and founder is Neelam Brar, who is also the CEO and founder of Empress Capital Fund. As a female entrepreneur, Neelam created Empress Capital Fund to accelerate and fund female-owned companies. She wanted to create a coworking company that provided a seamless approach to the work/life balance of busy professionals.
Neelam envisioned District CoWork as a place that fosters relationships, innovation, entertainment, and entrepreneurial success. District CoWork is now a world-class hub and global portal that supports notable start-up companies, some of the world's leading innovators, global investors, and the brightest minds across various industries. Her interest in real estate is opening many possibilities for District CoWork.
Company Size
District CoWork was last reported to have 33 employees.
Company Revenue
The last reported revenue for the company was $6 million.
Future Outlook
The future of District CoWork is unclear as of 2022. It is currently closed and does not seem to have a published website at this time.
MakeOffices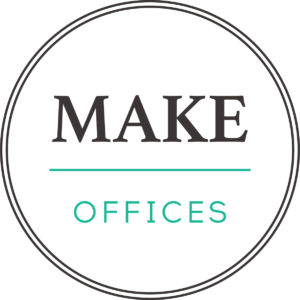 MakeOffices is a coworking and real estate company based in the United States. Its members include start-ups, small business teams, and entrepreneurs. With locations in Chicago, Washington DC, and Philadelphia, the company offers month-to-month memberships that include access to office spaces with a variety of amenities, networking events, and 24/7 access.
The company currently has locations in Washing DC and Philadelphia with virtual workspaces in Chicago. They offer unique turnkey workspaces with advanced infrastructure and amenities that include unlimited coffee and beer, fresh fruit, and relaxation rooms.
Company CEO
Jeffrey Langdon
Company Size
70 employees
Company Revenue
$2.71 million
Future Outlook
MakeOffices is planning to expand its business strategy to include a culture of coaching and added value creation for its members. It is a customer-focused company whose leadership team has experience in real estate. The business has the potential to enter real estate acquisitions to expand its operations.
Regus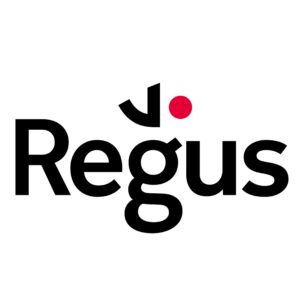 Regus recently transformed into IWG (International Workplace Group). The company has built a global network of coworking spaces with a community of more than 2.5 million people. They believe in providing its members with flexibility, a strong community, and an array of options. Their workspaces are bright and inspire creativity with customized choices, business lounges, and state-of-the-art meeting rooms.
Company CEO
Mark Dixon
Company Size
8,554 employees
Company Revenue
$10 billion
Future Outlook
As Regus merged with IWG, its expansion will continue throughout the world while providing investors with stock offerings. CEO Mark Dixon predicts that despite the pandemic, the labor force will still be looking for coworking spaces. The company is preparing for a significant global expansion in the years to come.
Industrious Office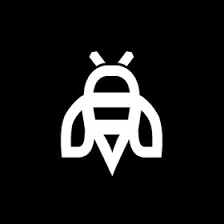 Industrious focuses on providing members from various size teams an environment that promotes forward-thinking and powerful collaborations. Its members range from start-ups to Fortune 500 companies. The organization was founded in 2012 by two childhood friends, Jamie Hodari and Justin Stewart. They wanted to create a creative space that had the feel of a coffee shop, but the professionalism and resources of a Fortune 500 company.
Company CEO
Jamie Hodari
Company Size
539 employees
Company Revenue
$101.7 million
Future Outlook
Industrious caught the attention of Forbes, who reported on the company's continued growth through the pandemic. The company is aiming toward global expansion with new partnerships in various regions. With the opening of a Singapore location in 2021, Industrious is quickly tackling major markets around the world.
Venture X
Venture X considers itself a leader in high-quality coworking spaces. They allow their members to grow their companies in a supportive environment that provides the necessary resources to meet their business goals. With a unique set of benefits and amenities, Venture X is looking to provide an upscale coworking space in every major city around the world.
Since its Florida beginning in 2012, the company has dedicated itself to providing an advanced coworking environment that supports established brands and seasoned professionals.
Company CEO
Ray Titus
Company Size
178 employees
Company Revenue
$4.9 million
Future Outlook
Venture X is looking to expand to every major city across the globe in fully functioning coworking spaces in business-savvy neighborhoods.
Your Alley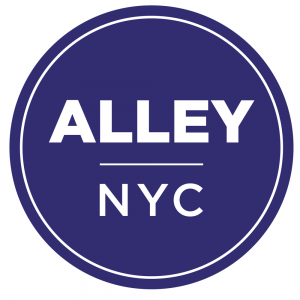 Also known as just Alley, this privately held company operates in several major cities in the United States with its headquarters in New York City. Its locations include Washington D.C., Massachusetts, and Cambridge. The company was founded in 2011 in Midtown Manhattan with a 15,000-square-feet facility. It became popular after it opened its doors for free to provide emergency workspaces for victims of Hurricane Sandy, which caused power outages and flooding in the city. Alley recently partnered with Verizon Wireless to develop several coworking spaces to operate under the name "Alley powered by Verizon."
Company CEO
Noelle Tassey replaced Alley founder Jason Saltzman as the company's CEO. She is focused on building more equality in the workplace through technology. As Alley's leader, she took the company to an elevated status with the titles of Inc. Best Places to Work and Inc. 5000 Fastest Growing Companies. With more than a decade of experience growing and scaling technology businesses and developing new ventures, Noelle has played a key role in Alley's growth and innovation programs.
Company Size
As of 2022, the company is reported to have 98 employees.
Company Revenue
The estimated company revenue is $9 million as of 2022.
Future Outlook
With its motto "community over everything," Alley prides itself in running some of the world's best corporate innovation programs, which are contributing to its continued standing. They are progressive corporate accelerators that are advancing new CSR initiatives to implement globally in the near future. The company has a client-focused approach with competitive prices to ensure their long-term success in the market. In New York City, they are considered as an organization that hosts a diverse startup community and is set to continue its expansion with Verizon Wireless.
Knotel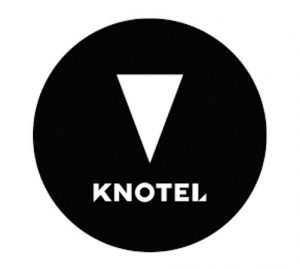 As a flexible coworking space operator, Knotel announced in 2021 that it had to file for bankruptcy, moving their assets to Newmark, an investor and commercial real estate brokerage, The deal was made for a reported $70 million. The company previously designed, built, and operated custom headquarters for various companies. It managed the spaced under "flexible" terms and was valued at $1.6 billion in March of 2020. A number of evictions and lawsuits started a downward spiral that lead to their crash.
Company CEO
Michael Gross, the former vice chair of WeWork, became Knotel's CEO filling in the shoes of Amol Sarva, the company's co-founder and former CEO. The organization is hoping that Michael will be able to turn around the company after bankrupcy. Michael has brought in his brother Eric Gross to become co-president of Knotel. The pair are promising a bright future where Knotel becomes a strong player once again in the coworking industry.
Company Size
There is a total of 275 employees across all of Knotel's locations.
Company Revenue
The company last reported a revenue of $207.26 million.
Future Outlook
Once valued at more than $1 billion, Knotel had a difficult year in 2021 with its bankruptcy and the layoffs of 50% of its staff. With unpaid rent and lawsuits from landlords, the company is climbing out of a dark period into a more hopeful future. With new leaders taking over, Knotel is looking to become, once again, a stable coworking operator.
Serendipity Labs

Founded in 2011, Serendipity Labs became popular in more than 25 urban and suburban location in the United States. Its vision is to build a network of members that are provided with state-of-the-art hospitality. Its locations are inspirational, inviting, and consistent. Their peerless work environments provides a high level of service at competitive rates.
Company CEO
John Arenas acts as the company's CEO with over 20 years leading coworking companies including three successful national brands. With his contribution of exceptional innovations to the hospitality and commercial real estate industries, John is highly active with partnership development programs at Serendipity Labs.
Company Size
The company has 7 employees accross all of its locations.
Company Revenue
The estimated annual revenue was reported at $226,111.
Future Outlook
After emerging from filing Chapter 11, Serendipity Labs is set for expansion. In 2021, the company aimed to open 12 new locations in the U.S. and has continued its growth in 2022. The future looks bright for this company as CEO John Arenas continues to establish powerful roles such as the outsourced workplace provider for major corporations including Amazon, Oracle, Compass, and Anthem Health.
Green Desk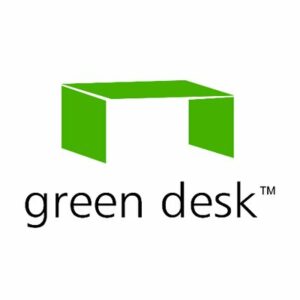 Greendesk defirentiates itself as a provider of flexible and affordable coworking spaces. They are considered to be the biggest coworking space provider in Queens and Brooklyn, New York. With long-term or month-to-month rental contracts, they are helping various types of businesses grow. The company also offers virtual offices and meeting rooms in their beautiful facilities, which are ideal for individuals or large teams.
Company CEO
Ben Shwartsberg is Greendesk's CEO who has helped the company drive forward its technology. With a background in the IT military sector, Ben has helped design an automated experience for Greendesk members. He is committed to the company's continued growth as they expand beyond 4,000 members.
Company Size
5 employees
Company Revenue
$1.28 million
Future Outlook
Along with other key players in the industry, Greendesk is predicted to expand stedily through 2028. With profitable locations in the United States, the company hopes to expand globally in the future.
SOMAcentral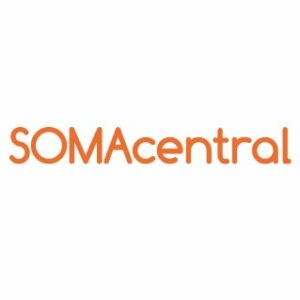 SOMAcentral is dedicated to providing a coworking space for tech innovators. It participates in collaborations with dozens of creative industry leading startups.
Company CEO
Jan Thorso Andersen
Company Size
25 employees
Company Revenue
$5 million
Future Outlook
As a technologically advanced coworking space operator, SOMAcentral is looking to expand their offerings as they build on their current technology. With the implementation of their smartphone app that connects to the admin panel, they are able to integrate members and create a streamline process as they expand.
Corporate Suites

Founded in 1998, Corporate Suites has become one of the largest New York City based operators focused on private office suites with a high level of service. It's spaces are attractive to law firms, financial firms and global corporate firms that desire traditional, quiet, private space, secure robust data networks, and a high level of service.
Company CEO
Hayim Grant the company's CEO with over 24 years leading Corporate Suites, Hayim is actively involved in the coworking industry. His knowledge and experience providing a high level of hospitality to corporate clientele distinguishes Corporate Suites as a premier operator.
Company Size
The company has 30 employees across all of its locations.
Company Revenue
The estimated annual revenue was reported at $15 million.
Future Outlook
Corporate Suites looks to partner with landlords to capitalize on the global shift from traditional leasing to flexible workplace solutions attractive to work groups looking to downsize and have flexibility for growth and shifts in the workplace.