123 South Broad Street:
Private & Shared Office Space in Philadelphia
Center City, Philadelphia
Corporate Suites at 123 South Broad Street is a world class business center in Downtown Philadelphia located along the revitalized Avenue of the Arts. It is surrounded by many corporate headquarters, landmarks and is adjacent to City Hall with its iconic William Penn Statue and the Historic Union League Club. The executive office suites and office space on the 15th floor offer Philadelphia office space with excellent views, plenty of natural light with a reception to impress your guests.
Take a virtual tour and browse our photo gallery.
123 South Broad Street, Philadelphia, Pennsylvania 19109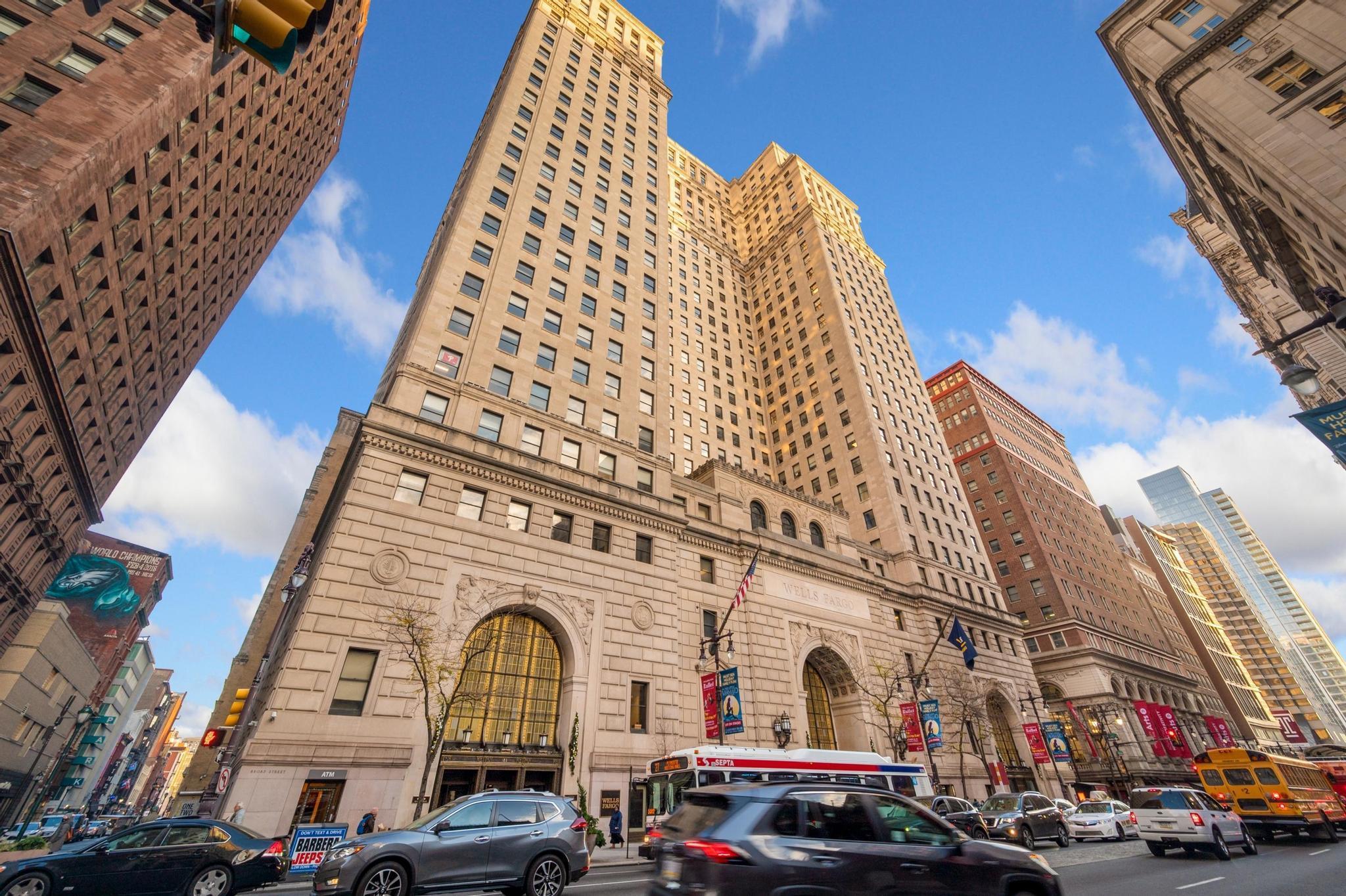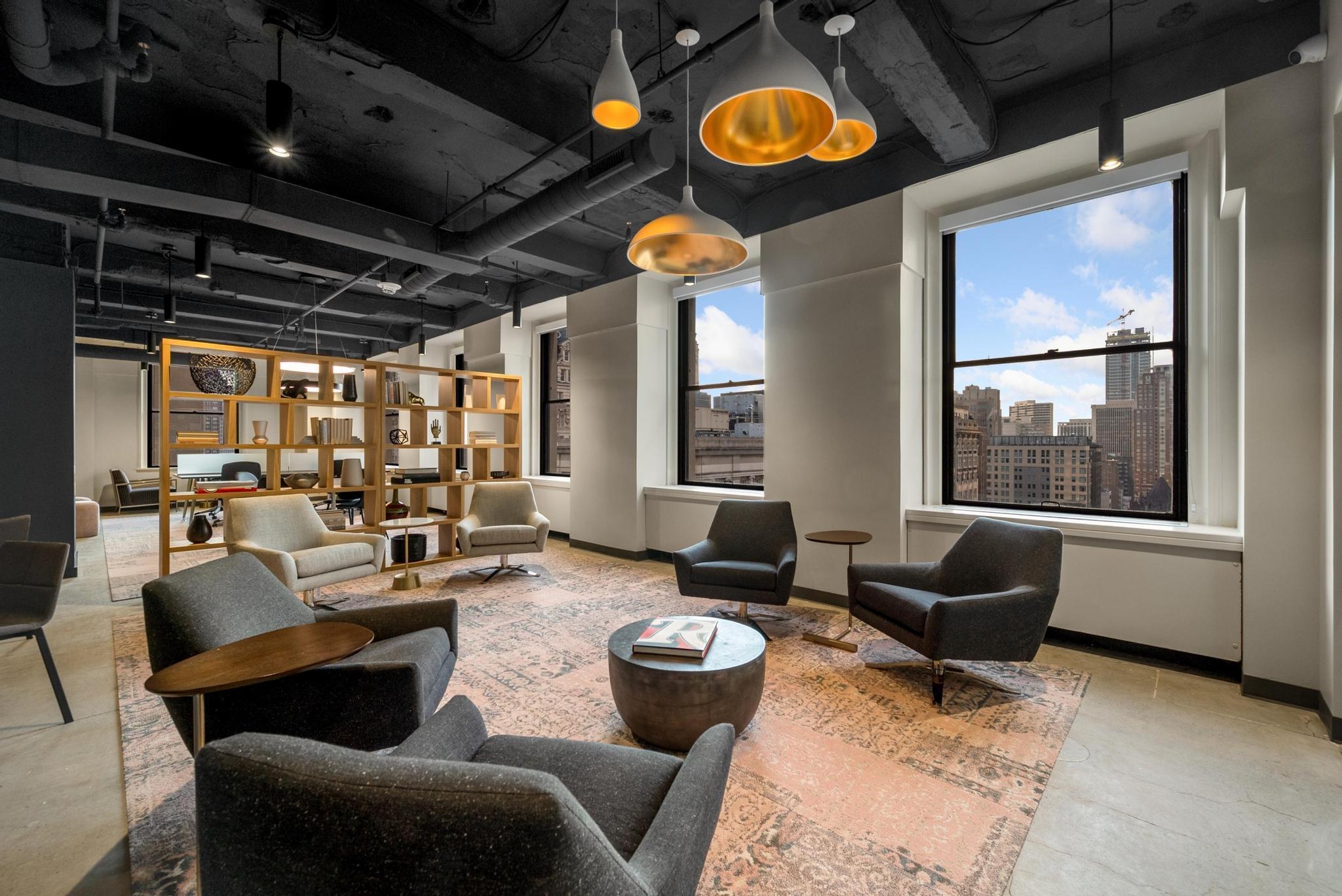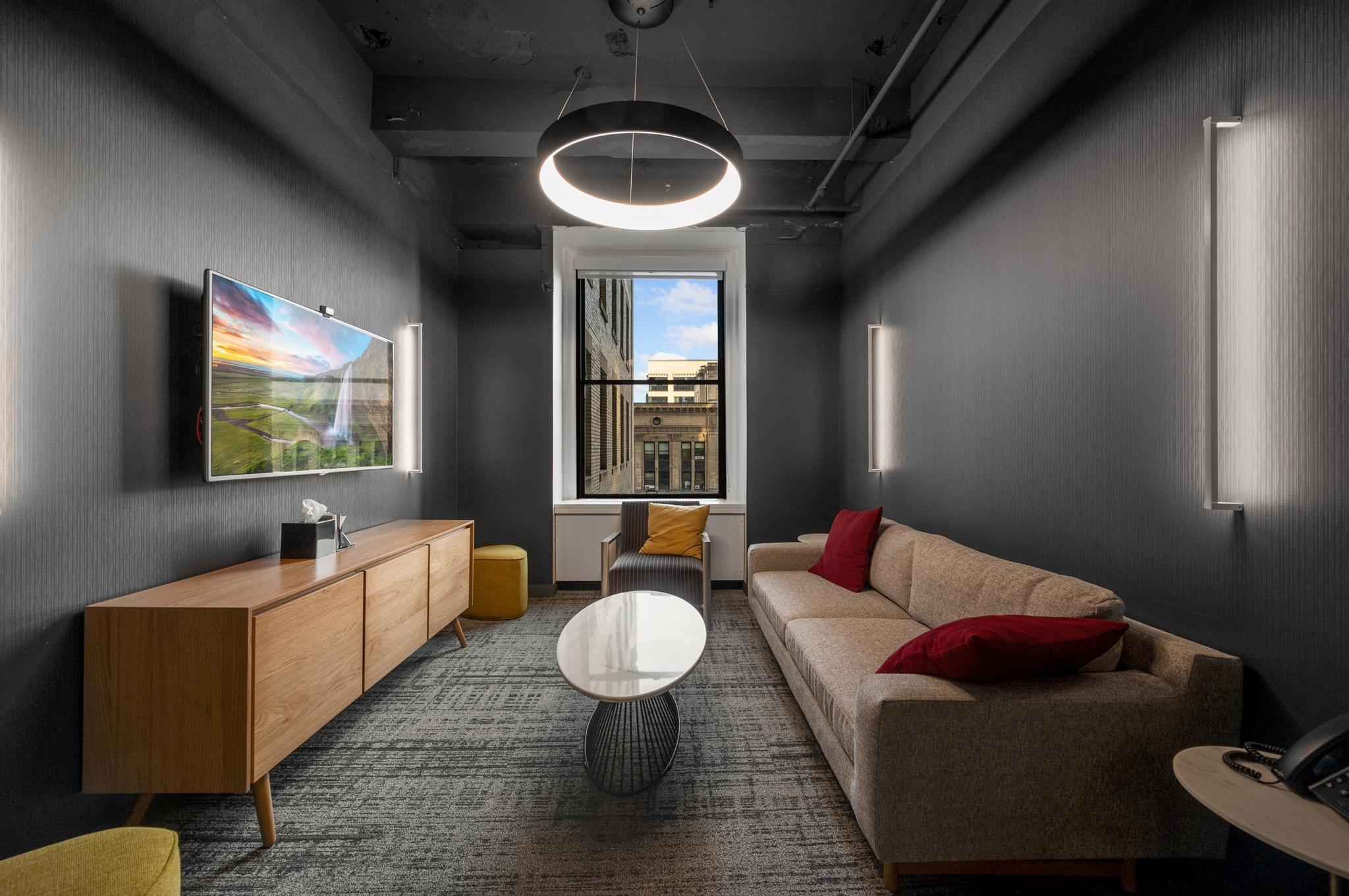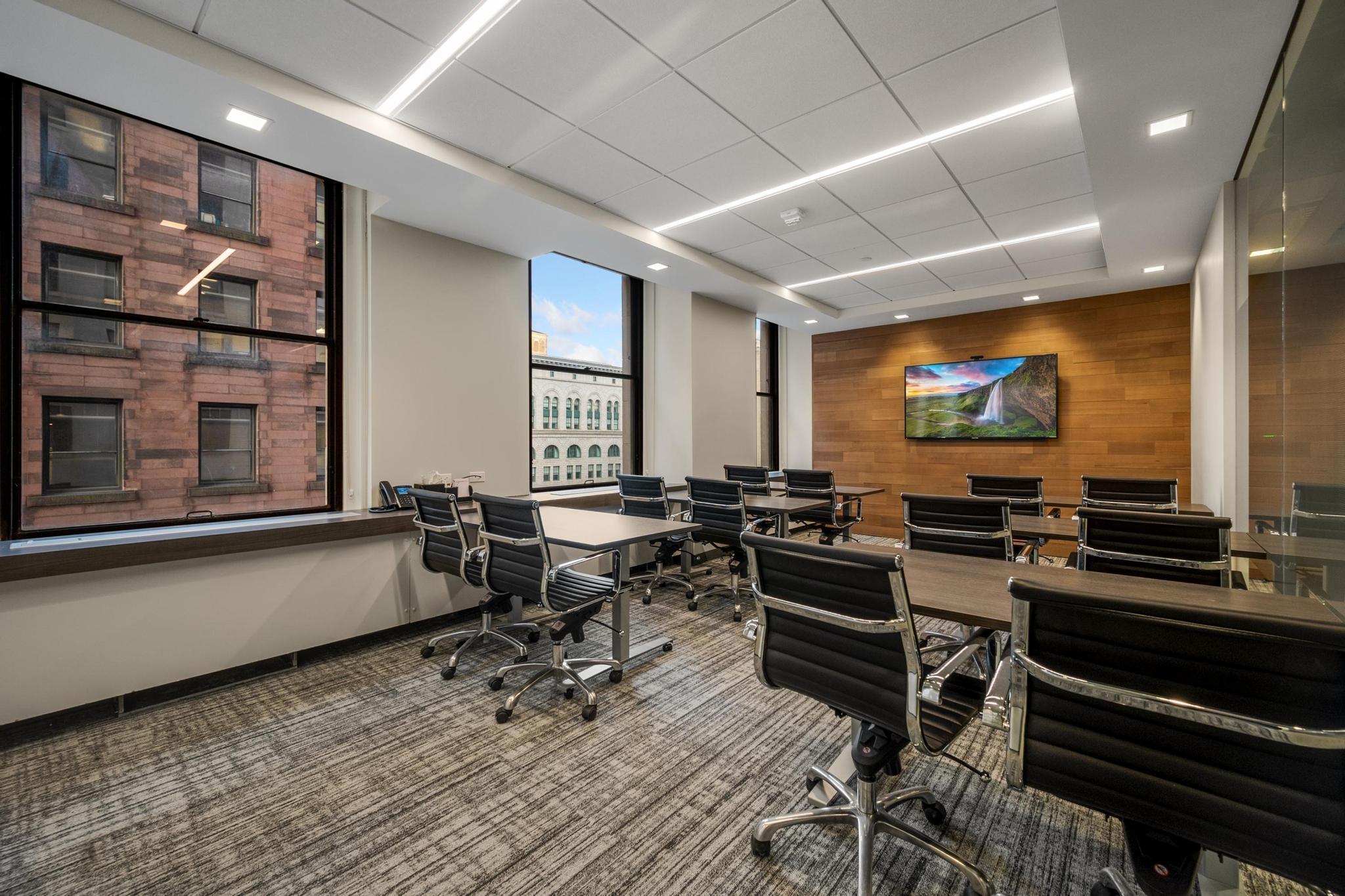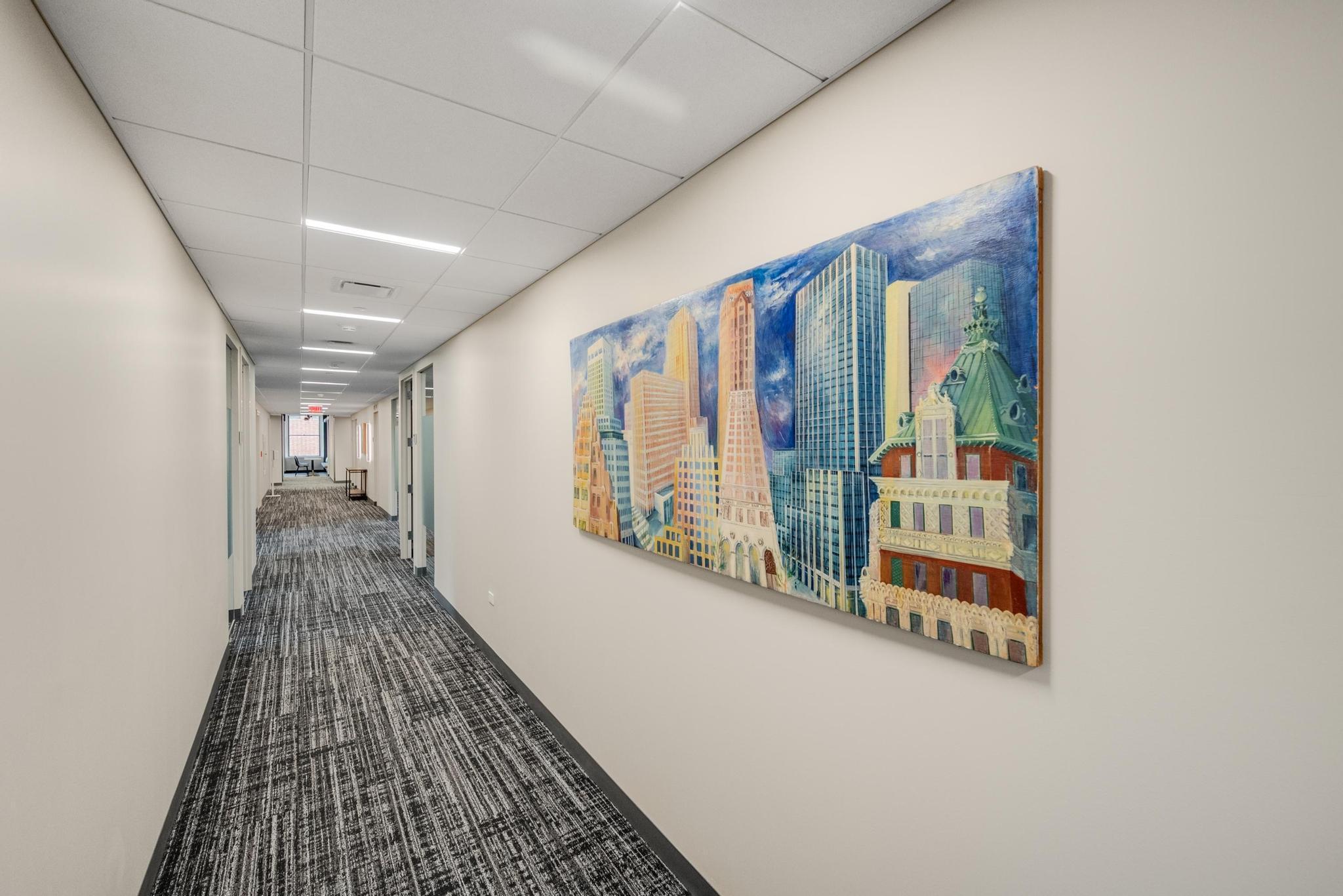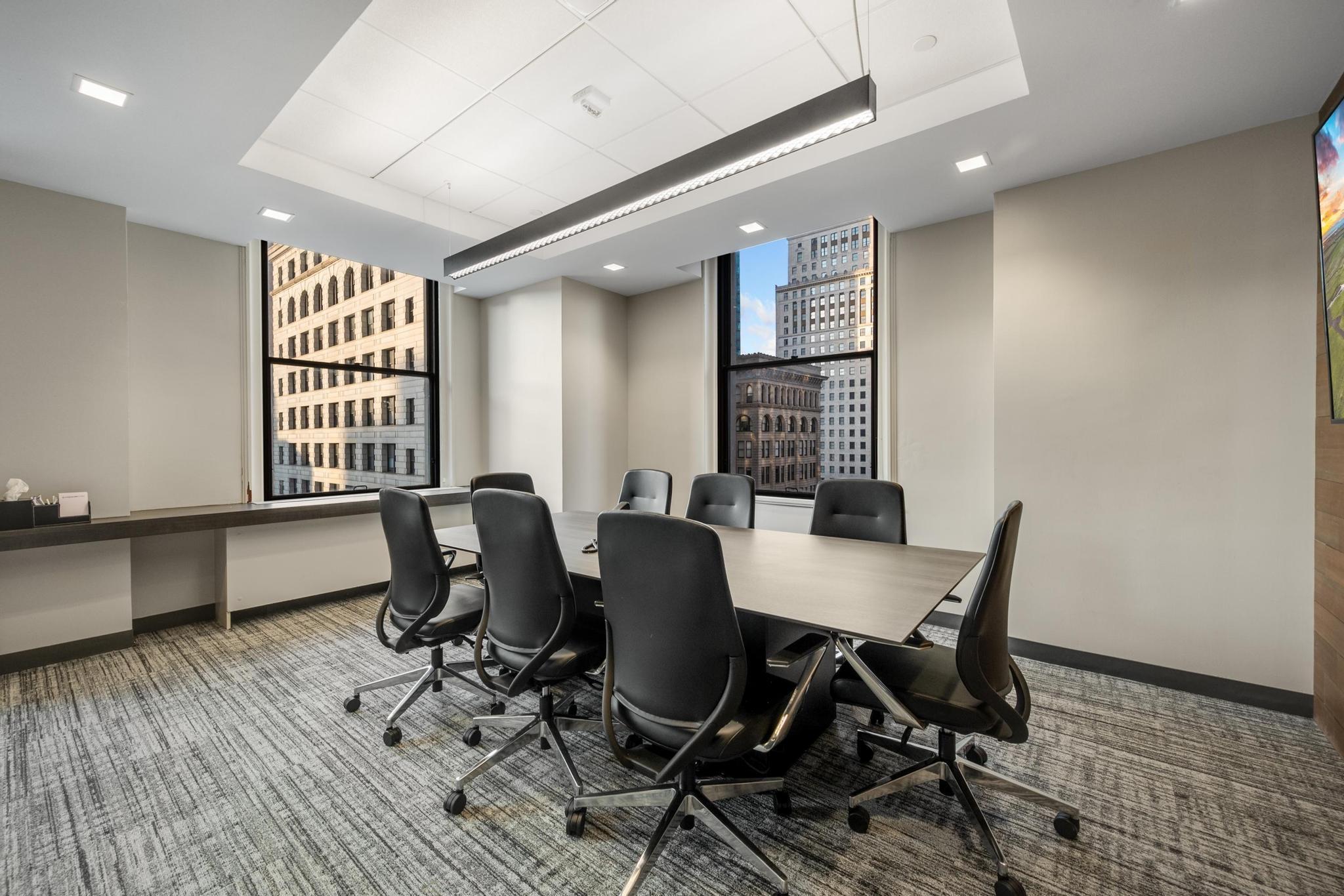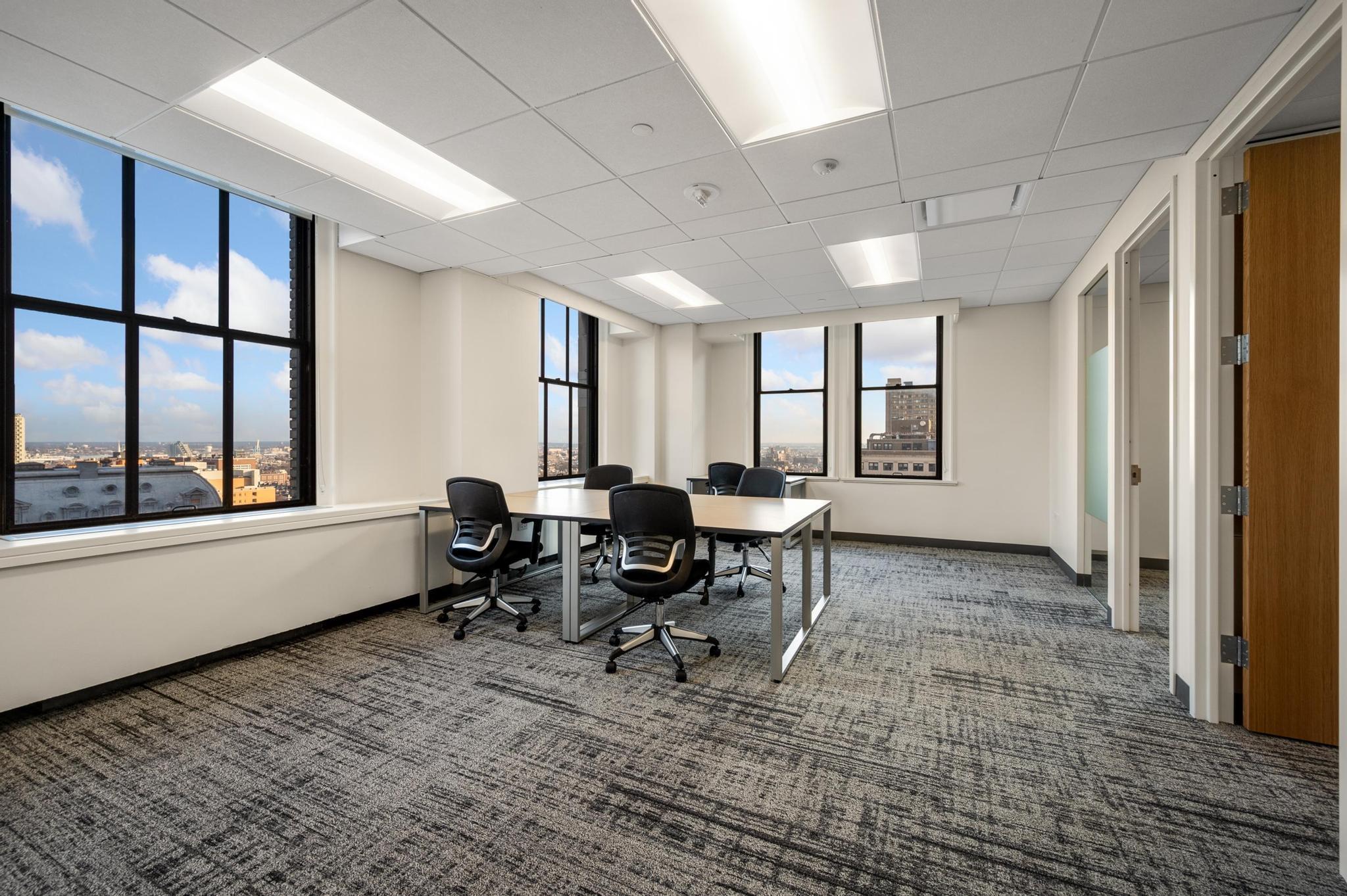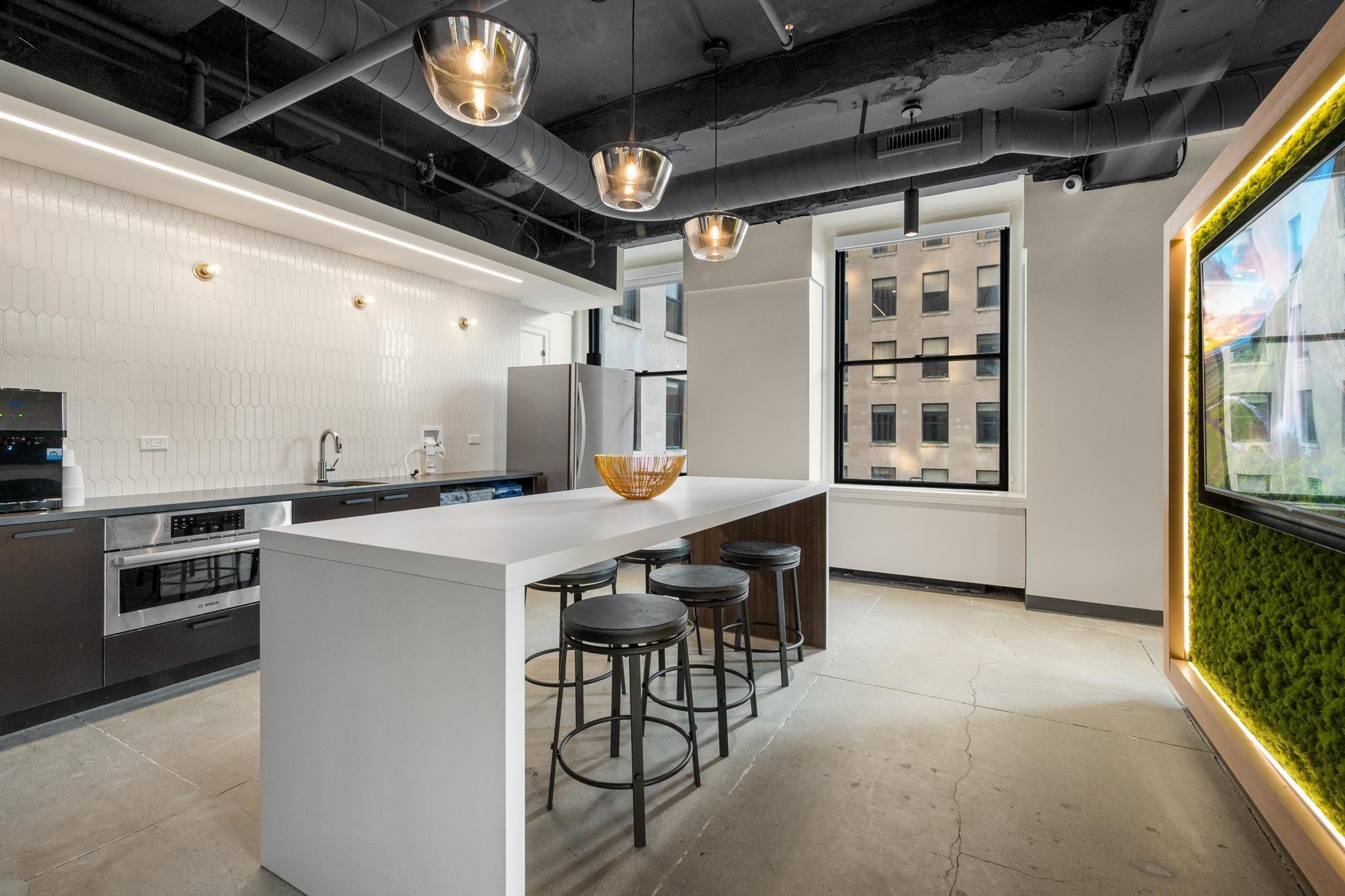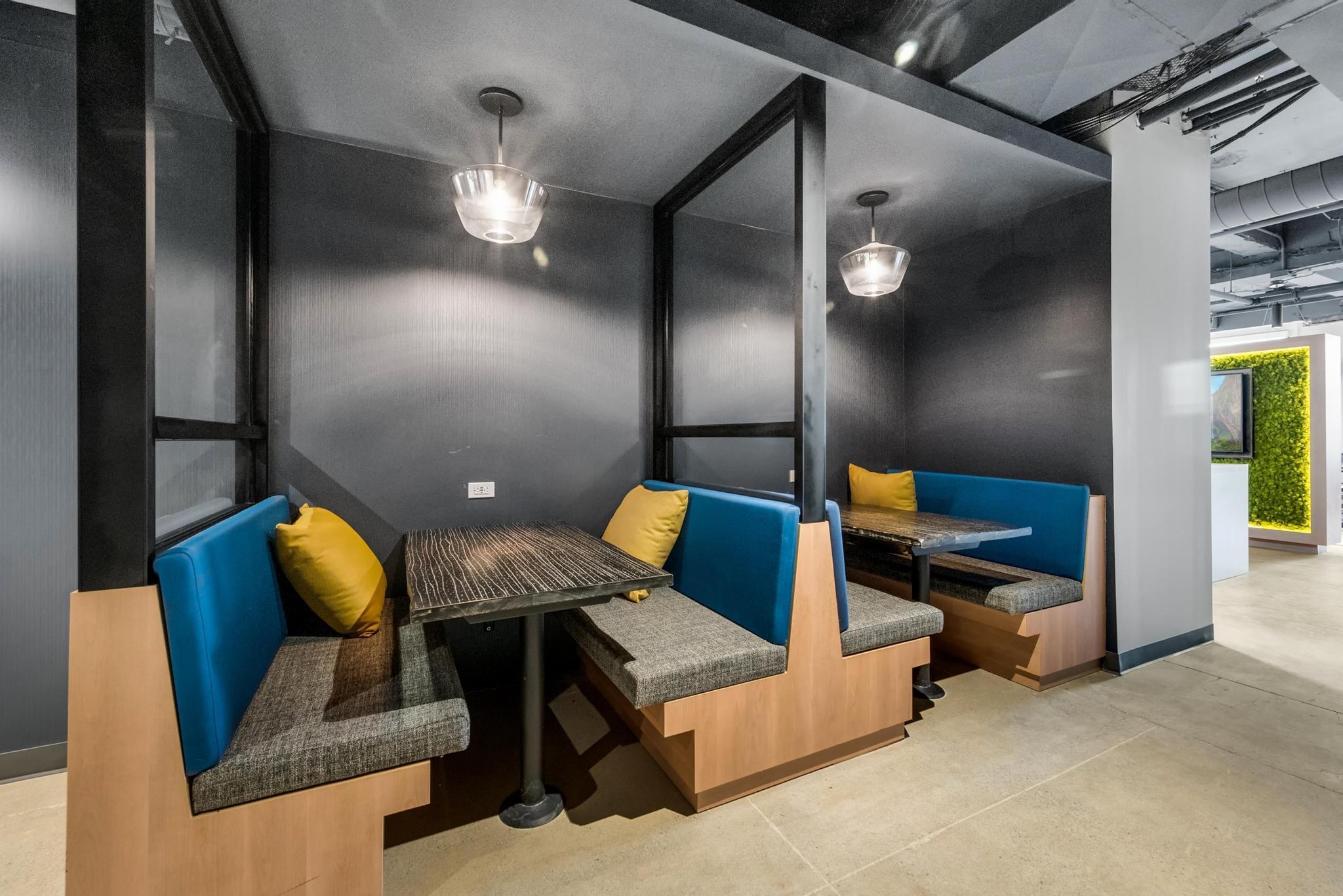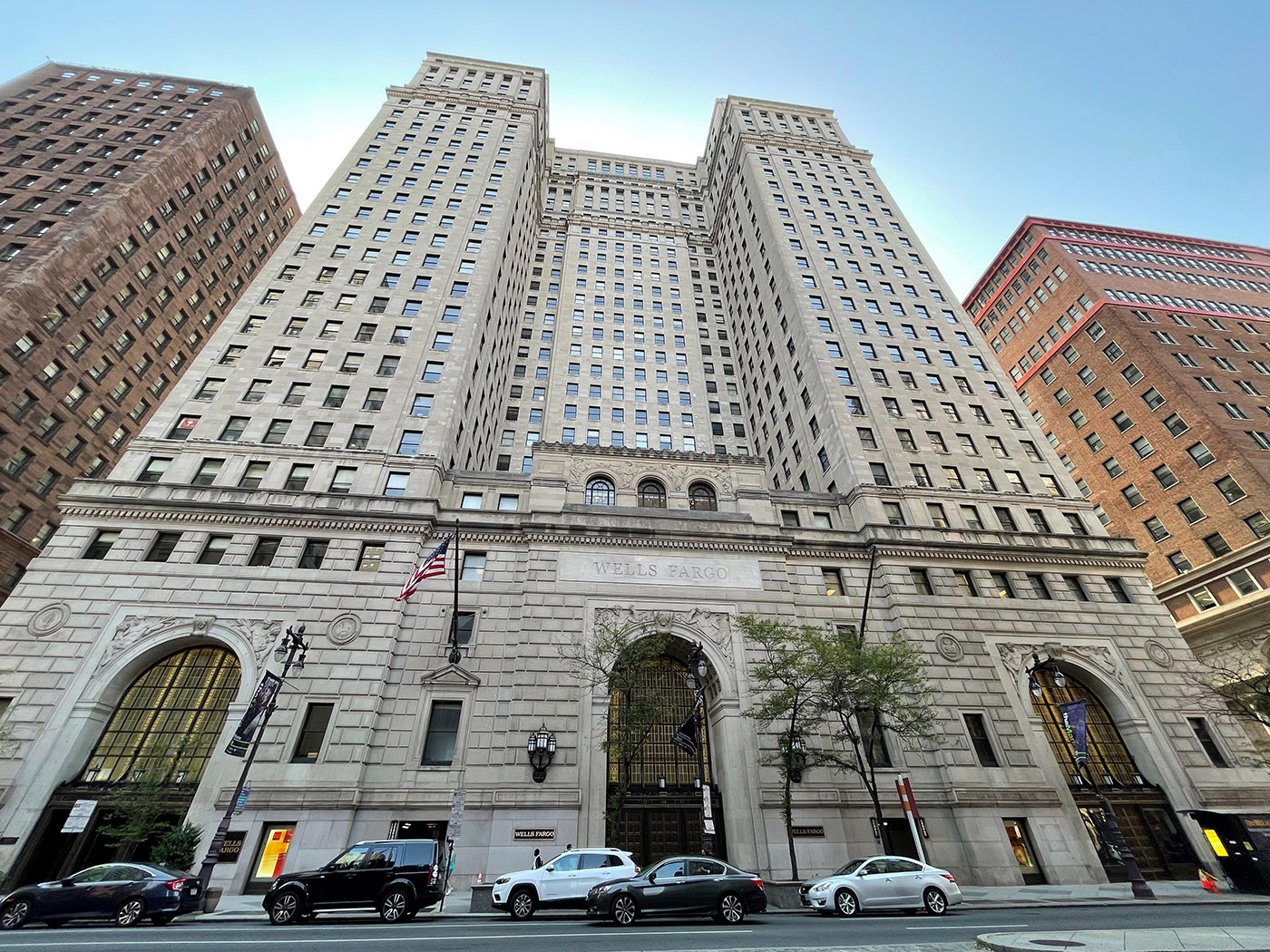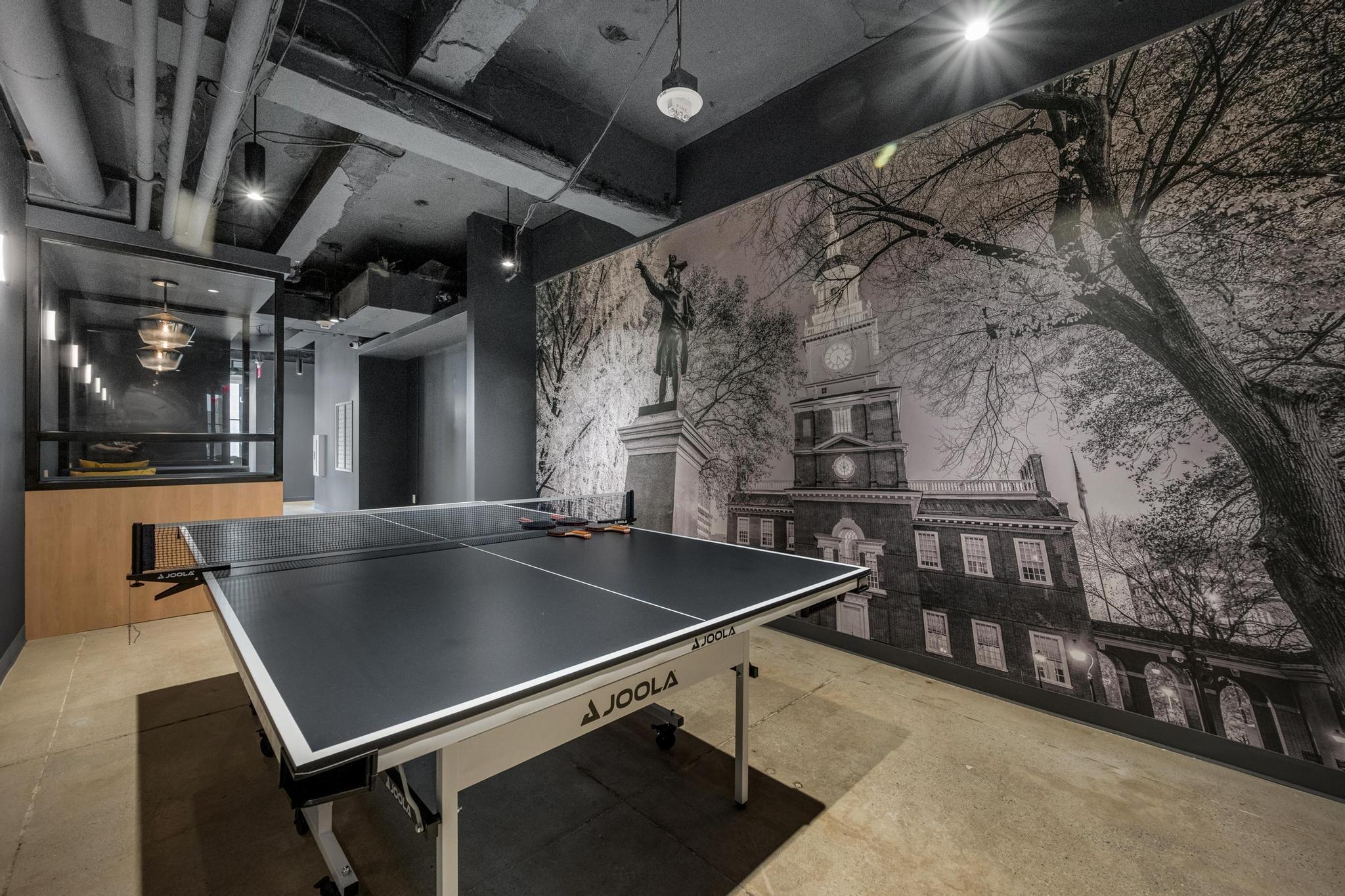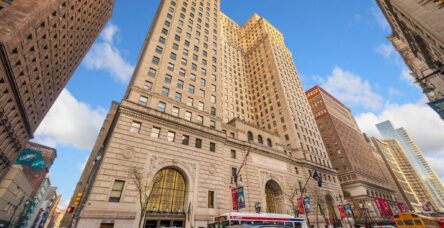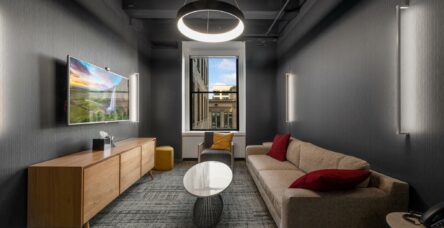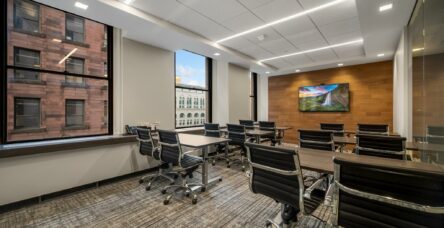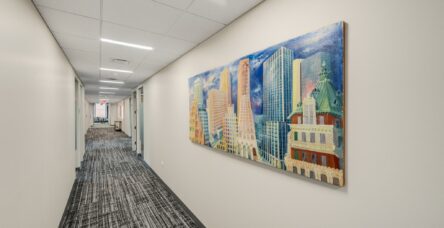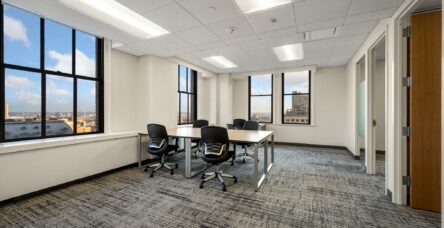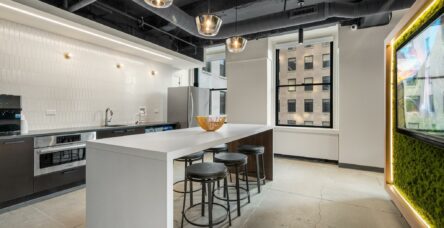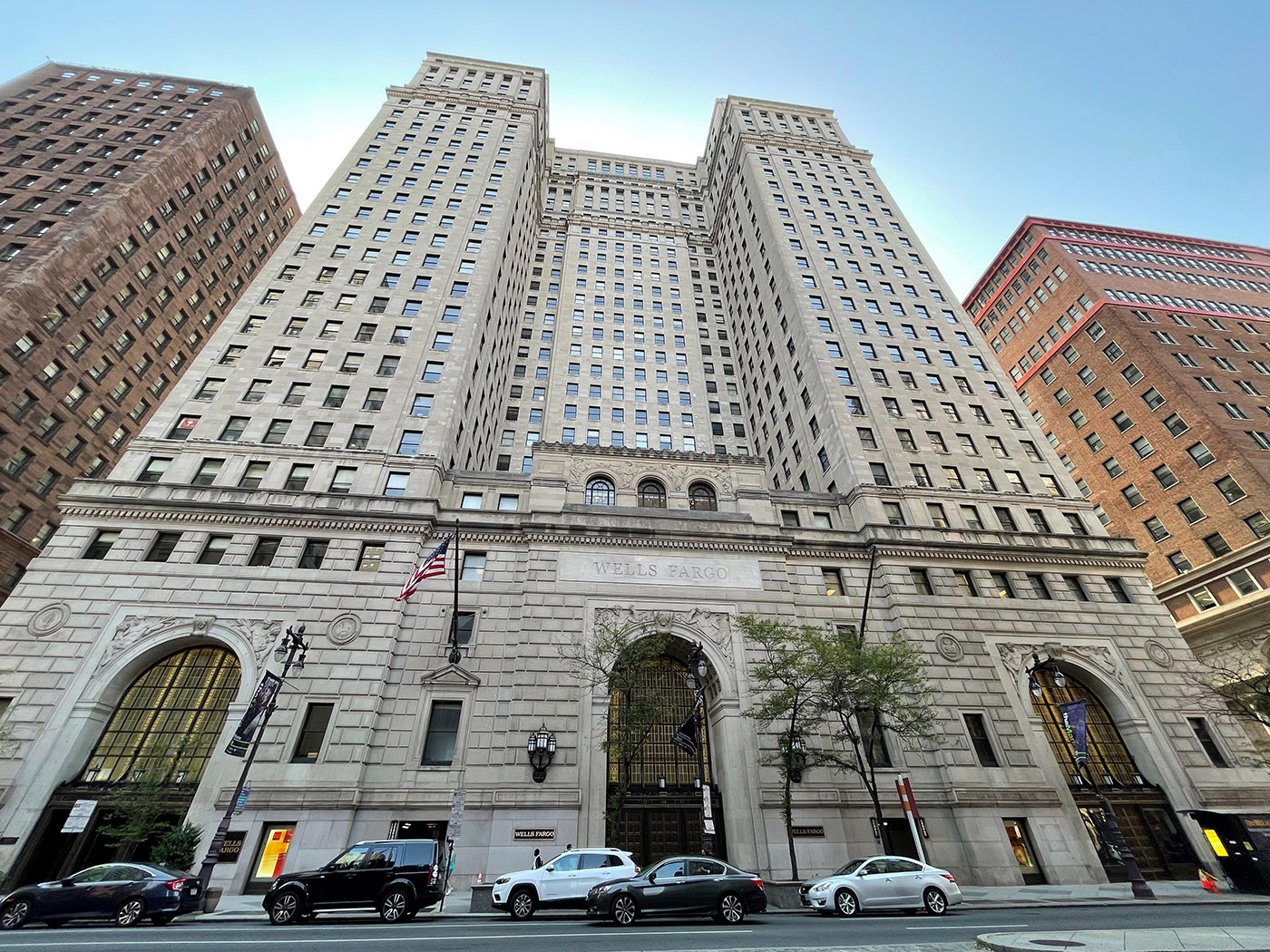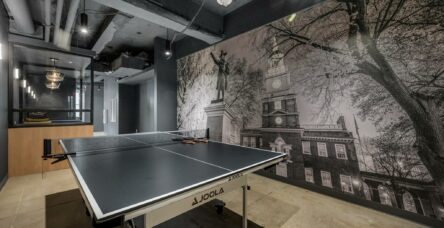 Location perks and amenities.
Corporate Suites provides temporary office space, executive office suites, co-working space, shared office suites, conference space for rent and virtual office space in Philadelphia services to accommodate all business needs.
Built in 1927, this iconic 405 foot limestone and granite facade is a historic beauty. Featured in the classic Eddie Murphy Film "Trading Places" This full-service building in Philadelphia features 24/7 access, a modern oversized ceiling lobby with 24/7 building security, high quality building infrastructure, nearby parking, and is surrounded by numerous cafes, fine restaurants, banks, shops, hotels and other landmarks.
Corporate Suites at 123 South Broad Street in Philadelphia offers office spaces and suites, which range in size from smaller offices for one to two persons to large team office space suites for 50 workstations, provide everything you need to create great work. Furnished, with broadband fiber internet and telecom services with our professionally trained staff available to assist you.
15th Floor
Coworking area with lounge
Cafe with complimentary Starbucks Coffee
Conference Rooms for up to 16
Reception Front Desk Concierge Services
Meditation Room with yoga mat and massage chair
Private phone booths
Training Room for up to 16
Meeting lounge for creative meetings
WIFI throughout the center
Cleaning services & maintenance
Networking social events
Color copiers, scanners, printers
Relaxed fun area with ping pong
Rent your next office space at 123 South Broad. Contact us to schedule a tour!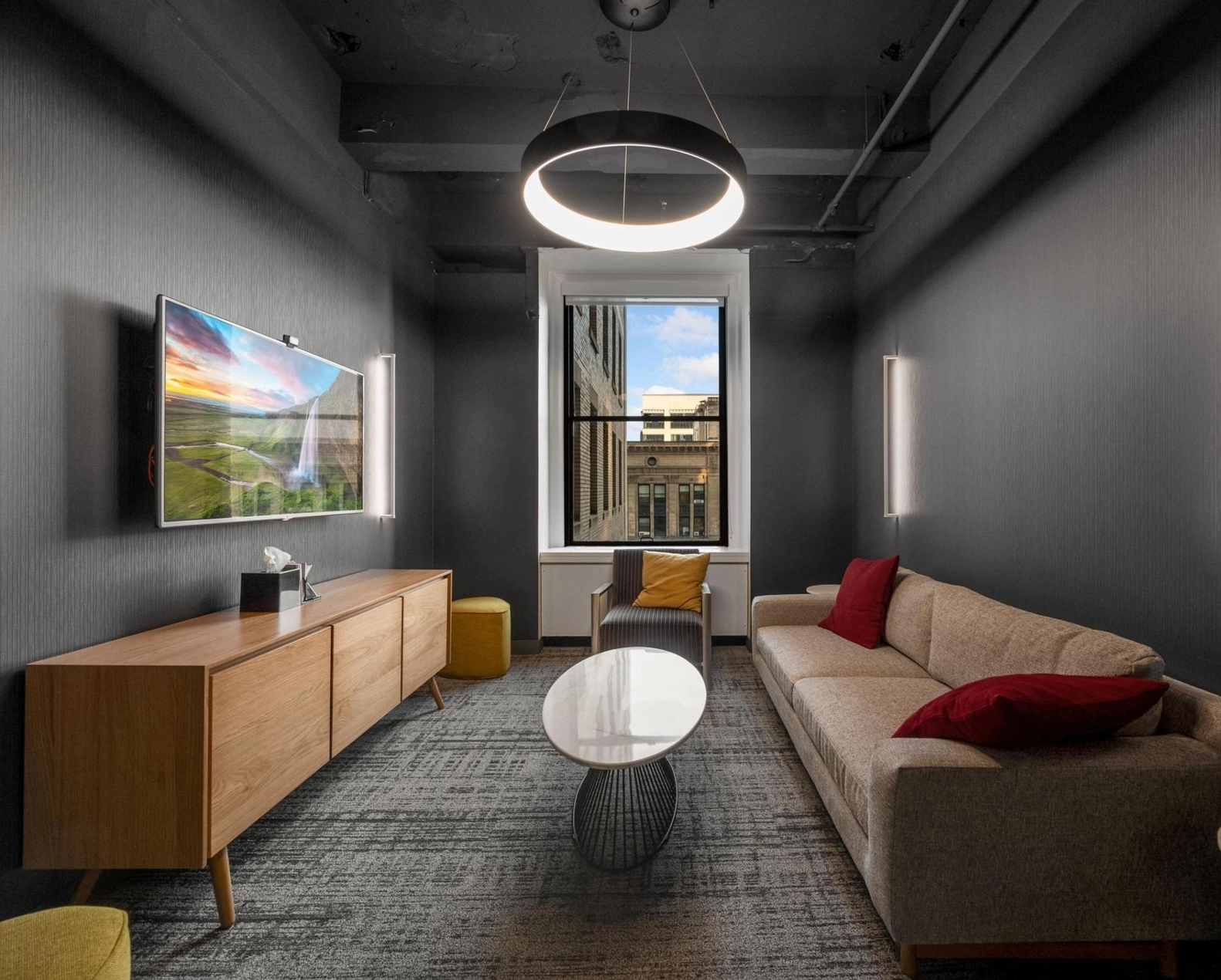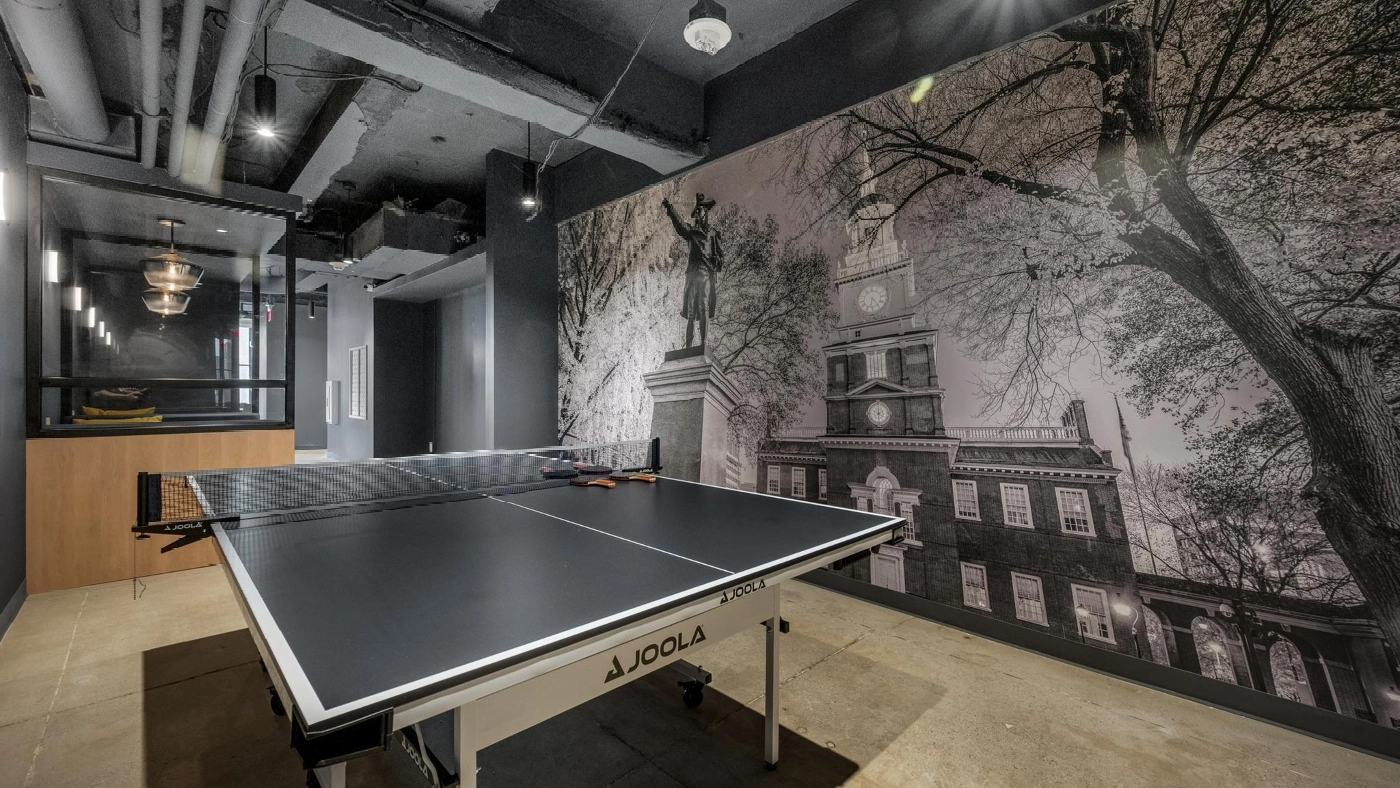 Book a meeting room.
Our team is standing by to help match you with just the right meeting space for your next meeting—whether you're in need of meeting spaces for multiple days, or require multiple meeting rooms. We're ready to answer any questions you might have, from what tech offerings are available to nearby catering options. Schedule a tour today to preview your 123 South Broad meeting space and amenities.
Use our quick and easy online reservation system to book an available room and save time. Simply pick the date and time of your meeting at the location of your choice.
Not ready to leave the comfort of home? Enjoy an impressive NYC virtual office address—without needing to actually go there.
Experience the benefits of a Virtual Office! Impress your clients and customers with an NYC or Philadelphia address without ever having to leave the comfort of home. Receive mail, phone calls, and more—all to your office address with dedicated staff to handle everything from reception call answering to mail-forwarding.
Check out the neighborhood.
Location Directions
SEPTA Market-Frankford Subway Line 13th or 15th Street Stop – 5 min walk (Connects to Amtrak 30th St Station)
SEPTA Broad Street Subway Line Walnut-Locust – 1 min walk
Bus Routes 16, 45, or any connecting route to Broad Street/City Hall – 5 min walk
Trolley Routes 10, 11, 13, 34, and/or 36 to 13th St or 15th St Trolley Station – 5 min walk (Connects to Amtrak 30th St Station)
ALL REGIONAL RAIL LINES Stop at Suburban Station (Dilworth Park) – 5 min walk
PATCO Speedline 12th-13th or 15th-16th & Locust Street Stops – 5 min walk
NJ Transit Rail Stops at Philadelphia 30th Street Station (Atlantic City Line) 4 min drive to 123 S Broad Street
Philadelphia International Airport – 21 min drive or Take Regional Rail (Airport Line) to Suburban Station (Dilworth Park) – 5 min walk