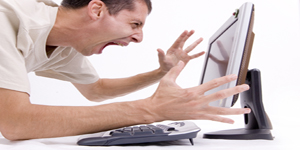 Raise your hand if you look forward to writing a letter like this to your investors.
Dear Mr. and Mrs. Multi-Millionaire,

We are sorry to inform you that last week due to unforeseeable weather conditions we were prohibited from accessing our office in Midtown.  For a period of five (5) days we were unable to operate effectively in the management of your investment account.  As we were not able to trade in your portfolio, there has been some fluctuation due to adverse market movements that we will discuss with you at a later time.

We deeply apologize for this disruption in service and hope you will be joining us at our company's annual golf outing in Greenwich this summer.

Sincerely,

Hedge Fund Manager
Better to be safe than to have to say "sorry about that" to multimillionaire investors.
While many hedge funds think they have it all figured out, Hurricane Sandy spurred such an industry wake up call that business continuity has been on radar screen of the SEC ever since. (Securities and Exchange Commission, 2016). The standard plan for employees to work from their home or other Wi-fi equipped remote locations (e.g., Starbucks or the New York Public Library) comes with a litany of landmines. What happens if the rest of the hedge fund world is planning to camp out in the Marriot Hotel lobby?  Could put a pinch on available desk space.  And what about extended disruptions – how long can the back-up generator in your basement really last?  If your office is situated 20 minutes from the so-called recovery site, is it really providing geographic diversification or will both locations go down with the power grid.
The best solution for companies with a serious need for reliability is to take the virtual office in NYC pill.  Shared office space companies such as Corporate Suites have become a critical part of financial companies' disaster recovery arrangements.  For a nominal monthly fee, you'll have access to NYC furnished office space and NYC meeting space on demand so you won't have to worry about a power outage or snowstorm putting your business out on the street.  The live answering service will ensure no breaks in communication with your clients.  You'll have a virtual business address so you can continue receiving mail, important packages, and client letters when your primary office is inaccessible. As Corporate Suites caters to many financial companies, precautions are taken to protect the confidentiality of your and your clients' data.  All of these benefits, and more, are available to wise hedge fund managers who choose to avoid disaster by evoking the power of virtual offices.
Lawsuits, loss of reputation, and the end of client relationships from a service disruption are something that no hedge fund should manager should have to lose sleepover. To learn more about how virtual office contingency planning can work for you, contact us at 888.848.6960.
Sources
Securities and Exchange Commission, (2016, June 28).  17 CFR Part 275v, Release No. IA-4439; File No. S 7-13-16, RIN 3235-AL62, Adviser Business Continuity and Transition Plans. Retrieved from https://www.sec.gov/rules/proposed/2016/ia-4439.pdf.