As we do on Fridays, Corporate Suites rounds up 5 of the most interesting and relevant articles from the web in the Commerical Real Estate, Co-working and Office space realms.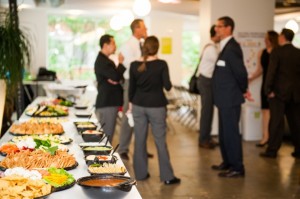 Out with the old, in with the new. As New York becomes a new hub for tech startups, the city's real estate industry has been gaining innovative approaches to its marketing techniques. Click the link above to read more.
Listed with a Map ~
Welcome to the World of Virtual Biotechs
Biotech companies working out of Au Bon Pain? It's happening…
Certainly focusing on up-to-date technology.