6 Hacks to Put the "Private" back in Private Office Space in NYC
Wed, 06 Sep 2017 | Written by Corporate Suites Staff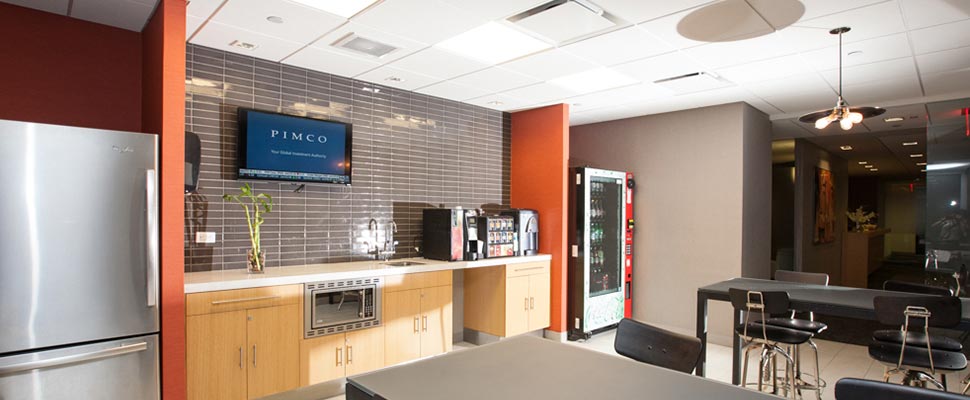 Bobby Brown said it best with his 80's hit "That's my prerogative." While human beings are the most highly advanced social order on the planet, most of us would agree that some things in business are better off held close to the vest. Yet decades after Brown's credo, private office space in NYC is in the middle of an identity crisis. With the popularity of open office work environments, companies are having to come up with some pretty unconventional ways of restoring the peace and quiet. If this sounds like your situation, here's how to put the "private" back in your workspace.
What does "Private Office" actually mean?
Privacy can have a substantial impact on worker productivity, employee retention, motivation, and satisfaction. As we've noted in past blogs, it can even influence the number of sick days that people take! Before we talk about the ways to achieve it, let's first define what exactly is a private office in NYC means.
In order to consider a space a private office in NYC, there are many factors to consider.
How discrete is the physical layout of the space? Are there places people can go if they want to get away? Feeling as if your coworkers are omnipresent isn't a welcome sentiment for most people.
How isolated is the space visually? Is everyone in plain view all they time or is there a way that people can actually feel like they have some space to themselves?
Acoustically are there ways to control the level of sound and who is exposed to noise? Or, is the space riddled by echoes and unwanted noise.
From an information perspective, do logical separations exist that allow confidential data to be transmitted securely? Or, is the whole office subject to shared technical infrastructure that may compromise information security.
As coworking options have become more attractive for companies with 1 to 15 people, questions arise as to how companies can strike a balance between collaboration and independence in a shared workspace.  Does a company need to be in its own dedicated space in order to get the privacy it desires?
As the saying goes, necessity is the mother of invention. With the coworking trend has come a multitude of privacy enhancing amenities, some more infrastructure oriented than others.
6 Hacks to Increase Office Privacy
It used to be as simple as closing your office door. Creating an intimate atmosphere within the wide-open floor plans of the modern office calls for more creativity than before.
Soundproofing
Corporate Suites, a provider of Manhattan shared office space, creates a private environment by controlling the transfer of sound between offices within its 8 business centers.  For example, the floors in each private office in NYC are carpeted and the walls are insulated.  Corporate Suites maintains an inhouse staff that can construct customized office configurations, such as assembling dividing walls, on quick notice. Other coworking spaces achieve this through acoustical panels such as those made of noise-absorbing fiberglass.
Technical Obscurity
The way your office is wired does matter, from the physical or logical separation of the LAN to the partitioning of the server room.  But what about instant messaging?
Josh Aaron, President of Business Technology Partners, an IT support firm in New York City, cites "presence" in unified communication technologies (e.g. Skype for Business) as a feature to consider for workers desiring greater privacy in open office settings.
Workers can choose to display contact preferences and availability status (such as available, busy or away), publish their schedule, location, and leave personal targeted greetings and out-of-office notes.  They can even control which contacts can interrupt them when they have set their status to "Do Not Disturb."
Being plugged in doesn't have to mean being at the mercy of your cell phone, for office workers of all types!
Getaway Spaces
Sometimes you just need to be physical separated from any distraction to concentrate. In many cases, the modern workspace have been designed to include "home-like" elements that promote work-life balance. Very zen, indeed. Workers can steal away and take refuge in enclosed areas such as photo booths, "nap rooms" or meditation areas.
Perfect for the mid-afternoon cat nap.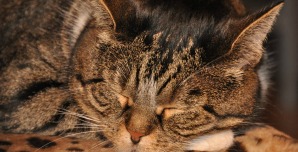 Opaque Walls
While visual transparency can draw a team closer in certain industries such as technology or media, it's not always ideal for some professions. Take the example of a tax attorney who helps people who get into trouble with the IRS. There's potential to do some serious reputational damage to a business if it were publicly known that the CEO were seeking these services on a consistent basis.
Glass walls are a magnificent design element. They can brighten up a dull workspace, but there should be options for workers to meet behind closed doors and opaque walls.
Partitions
As the saying goes, good fences make good neighbors.
Collaborative workspace often feature "workbench" style seating arrangements, but what do you do when it gets too close for comfort? Open office furniture manufacturer Innovant offers workbench dividers, recessed or elevated, that deliver privacy benefits without sacrificing the clean design of its FORm_office benching system.  But that's not where Innovant's innovation stops. The company also provides side dividers and even a tailored desktop storage system that doubles as a privacy shield.
Said Bruce Wells, Director of Marketing and Design at Innovant,
Space demarcation and visual privacy remain two of the most important design features that our clients seek when specifying their new open plan office furniture.  Cubicles will never come back and workstation footprints will not increase given the costs of real estate.

However, most office workers have made it clear that a completely open office landscape where employees sit close to each other with little or no space demarcation is simply unacceptable.
It's not just cubicles that are including partitions. Some office chairs come equipped with side and back panels to restrict transfer of images and sound.
Modular Office Furniture
When we said that the modern workforce desires flexibility, we meant it in every way. Reconfigurable furniture can be arranged to support collaborative sessions or independent work. Modular pieces can be attached together to create formations that suit your employees' changing noise preferences.
Welcome to the new age jigsaw puzzle.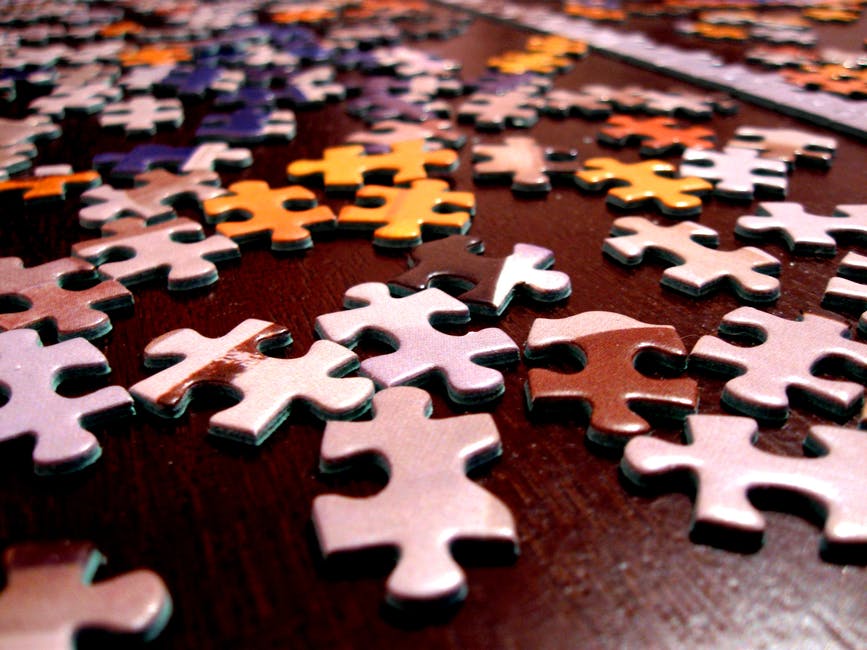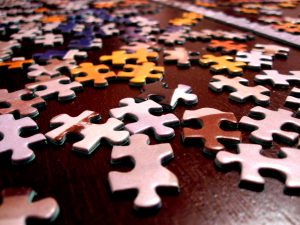 Large Decorations
Here's where you can let your creative side flair. Tall statues, artwork, scrawling bamboo plants, they all restrict visibility and impede the progress of sound.
Cultural Influences
While these 6 hacks are useful tactics, they are secondary to the organizational attitude towards discretion. Some companies accept certain noisy behaviors (e.g. listening to music without headphones) while others have strict guidelines about sound control. Here it is management's call about what type of environment will work best for the company.
This can be problematic for companies in shared workspaces. While one company may have their take on privacy, others may not share their view. For this reason it is imperative to understand the coworking center's stance before moving in.
Round Up — Keeping Noise Down
If you're looking to add a more intimate tone to a noisy office, the methods range from trendy to traditional. Not up for the project? Corporate Suites offers 8 Manhattan business centers that epitomize privacy and discretion.
Says Paul Carter, a Vice President at Corporate Suites,
Coworking is great as collaborative solution, but at some point project information becomes proprietary, confidential and sensitive. That is why we offer a range of discrete spaces to suite the most conservative lawyers to the start up.
For a glimpse of shared workspaces that put the "private" back in private office space in NYC, email info@corporatesuites.com for your tour. Or visit our Contact page.