In a city as big and as busy as Manhattan, it's impossible to not need some caffeine. For the long-time lovers of coffee, the fanatics of tea, or someone who just needs a quick kick to get up in the morning, Manhattan has a wide selection of coffee shops to suit your needs. However, being so big, how can you tell the right one for you?
Glad you asked; here are six of the absolute best coffee shops in Manhattan: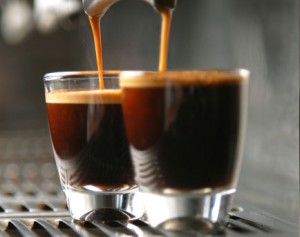 1.    Frisson Espresso
For the artesian, for the remote worker, and for someone who just enjoys a nice, quiet cup of coffee, Frisson Espresso is the place to be. Just close enough to the hustle and the bustle of the city to be within easy walking or bus distance, but far enough away from Times Square to avoid the crowded tourists, this coffee shop personifies personality, quality, and most importantly, comfort.
Matching their name, their best and most recommended coffee is the espresso, and you can enjoy the most interesting, elegant, and careful images in your brew. The baristas are known for being friendly and accommodating, so you'll never run dry if you've had a rough morning, and the free Wi-Fi makes it a perfect place for on-the-go internet workers. The colorful art on the walls, the comfortable and modern chairs, and even the nice sweets available make it a perfect place to come with friends or kick back and get work done.
2.    Porto Rico Importing Company
Not the most traditional thing when you think of a coffee shop, but certainly one of the favorites of the island, if you ask the locals. Porto Rico Importing Company isn't your classic sit-down coffee shop, but instead a connoisseur of tastes for the hardcore coffee lovers looking to get something with spice, something with flare, something with a bit of sweetness, and something to get them from zero to sixty at 2.6 seconds in the morning.
Walk through their Manhattan doors and you'll find yourself instantly overwhelmed with the smell of grounds. The aroma never fades as you take in the warm, cozy environment and see the row after row after row of bags containing the best beans anywhere. Want something special? This coffee paradise is known for catering to the unique tastes and definitely has whatever you're looking for.
3.    The Jolly Goat Coffee Bar
As you might have guessed from the name, this coffee shop is all about personality. Local fans rave about the quality of the coffee and the interesting images you can find in the foam, but that's not all. If you're a coffee drinker who enjoys the taste as much as the caffeinated kick, The Jolly Goat Coffee Bar uses precise and well-developed brews aimed at being a smooth, rich, and rounded taste for peaceful sipping as well as a quick boost to start the morning. Old-styled with wooden grain tables and walls, the selection of food is more than enough to start the day, with sweetened croissants to hardy donuts to sandwiches. Perfect for a quick stop as you're on the way, you can even enjoy a cold brew when the day is looking a little harder than you'd like.
4.    McNulty's Tea & Coffee Co
If you're less a sit-down drinker and more a heavy-hitting, taste-assessing, "nice place on the couch with a good book or movie" kind of coffee or tea drinker, then McNulty's Tea & Coffee Co is the place. Though there's nowhere to sit, there's no lack of selection, and even those who prefer a nice, smooth cup of tea over the caffeinated bite of coffee can be satisfied to their heart's content. Come off the Manhattan streets and into this warm, cozy shop to smell the aroma of tea leaves and coffee beans. Rowed on either side of you, you'll find glass jar after glass jar with the most mainstream, unusual, or rare selections. Want an old favorite, something trusted, or something you could only find by selling your kidney? This is the place the locals trust.
5.    Oslo Coffee Roasters
New York is the first stop in the great melting pot after all, so it's no wonder that a little flavor of Oslo, Norway, has also made its way to the Manhattan streets. This shop is made for the grab-and-go kind of coffee drinkers who need a quick brew on their way to work, a pick-me-up after a long day, or something to keep them toasty and warm as they tour the streets. It's gauged towards offering convenience, with an ATM inside, comfortable prices for the old favorite brews, and a range of pretty images to be drawn in your cup. It's tight and warm, but meant to offer fast and efficient service for you to get what you want, when you want, how you want it, and then be on your way. Though, for those who like to take a break with their brew, the quaint shop offers a bench outside.
6.    Sugar Hill Café
This is a coffee shop known as the absolute best in the city for lattes, especially for people who enjoy a nice, well-rounded taste some other shops neglect. Offering a wide range of sweets and sandwiches to complement their brews, you can get some cake, some cookies, or some croissants as you enjoy their free Wi-Fi. Oh, and what about the bread? Pastries are the name of the game with this coffee shop; as you step into the warm, cozy shop, you'll be hit immediately with the scent of the fresh, warm bread. Grab a nice seat, saddle up to the bar, or grab your brew and go – Sugar Hill Café is made to offer quality as well as speed.
Corporate Suites Has Plenty of Office Space Near Coffee Shops
Contact Corporate Suites for NYC office opportunities, such as coworking spaces, meeting spaces, and office suites.