4 Ways A Virtual Address Can Save Your Business Money
Wed, 20 Jan 2016 | Written by Corporate Suites Staff
The cloud has had an overwhelming influence on how people share, collaborate, and communicate. But this doesn't just apply to their personal lives; their businesses are grabbing onto the craze, making the switch to a fully digitized world we only thought possible in Sci Fi. While there's no cool lasers involved with turning the market virtual – sadly – it does present huge savings for businesses.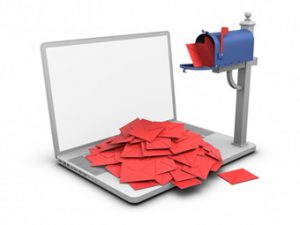 Kiss those office spaces with their crammed, impersonal cubicles goodbye, and throw the necessity of on-site work out the window while you're at it. To make things even better, the process of going digital is wrapped up in more than one tool. A virtual address goes hand-in-hand with a virtual office, and encapsulates a range of functions and advantages. With it, you can enjoy a physical address without the need for an office, providing a real-world base without the fluff; a digitized office space where employees can enjoy that office experience from the comfort of their home; and last but not least, a business email that clients can reach out to. Yet out of all these bonuses, the most notable advantage of all is a virtual address's ability to save businesses money. Here are four ways in particular you can watch your bank account grow with its use.
1.    Savings in the Cost and Time of Shipping
For a small business starting up at home or a larger company looking to make the digital switch, saving money in the little ways and the big is important. Having a physical address is still crucial for every niche in order to receive equipment, mail products, and be in contact with government entities about licensing. A virtual address allows you to enjoy the balance of digital and physical by establishing a real-world address at a location of your choosing – so you can have that high-grade suite for your poster-boy even if you don't work there. -       Save on Costs You may think the cost-effective solution is to use your private address, but the exact opposite is true. Both Fed-Ex and UPS having shipping policies that vary from personal to business addresses, meaning you could be spending more than before with a personal address. On the flipside, a virtual address can save you as much as 25% overall. -       Save on Time Some sensitive parcels will not be delivered to a PO Box, putting you in a real jam when you need your things and need them now. In addition to that, a home address can put these delicate items in danger of being stolen, setting your time back and putting your business's security at risk. A virtual address can eliminate this issue, keeping your packages safe while ensuring there's no delay in them reaching you.
2.    No High Rent Costs
Without an office, you can kiss those high rent prices goodbye. But even if you have a virtualized office for your employees to work, you still need an address that clients and partners can contact you by. This can mean a physical place to receive mail or a specialized email address that keeps communications focused and organized. The traditional choice is available, but a fully virtualized option is your bank account's best friend. -       It's Simpler Rather than investing in an office space, a private phone, and a personalized server to store and fuel all of the interactions necessary for business success, a virtual address condenses all of this into one. With video conferencing, email messaging, and a physical address without the strain of a real-world office bearing down, you can take advantage of a fraction of the cost and effort. -       Virtual Addresses are Cheaper Since their entire concept is built on simplicity and ease of use, virtual addresses carry a significantly smaller price tag for businesses. Establishing a private address or simply going without could cut into the bank account, but you can enjoy the benefits of your own physical hub without investing in all the fanfare by going virtual. -       No Need For Additional Office Space If you don't want to lose the value of a headquarters for your business, a virtual address can cut through the fluff and get you exactly what you need. Rather than investing in an office you'd hardly use, or ditching remote work so you can maintain that office base, you can set up your virtualized business email address or decide on a physical place, allowing you all the advantages without the high rent of a space.
3.    No Overhead Expenses for Commuting
Any entrepreneur understands that businesses often go under not just because of huge expenses; it's usually the insidious nickel-and-diming that cuts into success. A virtualized office allows you to avoid the need to commute, pay money on office formalwear, and make expenses on those take-out lunches. A virtual address makes working at home or remotely possible, so clients have a means of contacting you, you have a means of communicating with employees, and business partners can have confidence in your savvy headquarters.
4.    Fewer Salaries
PR can make a huge dent in your budget. A receptionist working at the front desk requires a salary and benefits for accepting parcels and communicating with walk-in clients. By creating a virtual address, you can cut out the additional strain and get right to what matters – you have the packages you need, partners have a means of contacting you if necessary, and your employees can gain access to all the information they need in minutes. So as nice as that receptionist was, her purpose has become irrelevant; you now have additional funds that you can devote to seeing your business thrive. A virtual address offers a
wide range of benefits
for time, productivity, and ease of use, but its greatest advantage is how it helps your bank account. You can enjoy all the bonuses of an address without ever having to regress from innovation – saving on costs and experiencing greater success.
CoWork. Collaborate. Create.
The opportunities are endless! Book a tour today to see if CoWorking is the right choice for you.